Two young men have died after a truck hit them near Eleganza busstop in Ajah, and this has led to chaos in the area.
According to a medical doctor who was at the scene to attend to the victims, the men might have survived if things worked properly in Nigeria.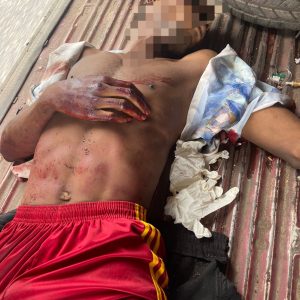 The doctor said that after the truck hit the men on a bike, locals gathered to burn the truck and take videos of the injured, instead of trying to get them medical help.
He added that one of his colleagues who was at the scene called emergency services and the police station "all to no avail".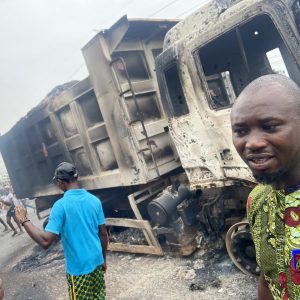 He said that soldiers who drove by tried to get passing buses to covey the victims to the hospital but no one was willing to volunteer their vehicle.
The doctor said that when he arrived, he performed first aid and took the victims to the hospital but one of them died on the way.
It's Not Funny, This Is wrong – Reactions as Man in a Car mocks his School Headmaster after Spotting Him on Okada [Video]
He then took the body to the police station but the police officers were more concerned about why he owns an iPhone.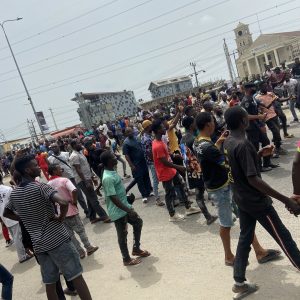 The doctor said the victims were breathing for one hour thirty minutes after the accident and might have survived if the emergency and ambulance service in Nigeria works as it should.
Following the accident, area boys went on a rampage, burning the truck.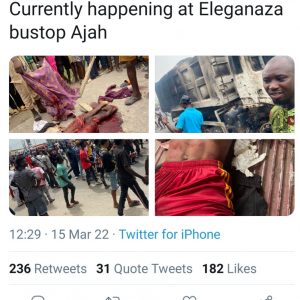 When police arrived at the scene, they shot into the air to disperse the protesters but this angered the mob and they chased the police officers into the Eleganza building at Ajah
View this post on Instagram