By Henry Iheanacho
A suspected thief was nabbed after stealing phone in Ga community, Akotolante, Ghana and the residents treated him to some niceties of life as opposed to mob justice.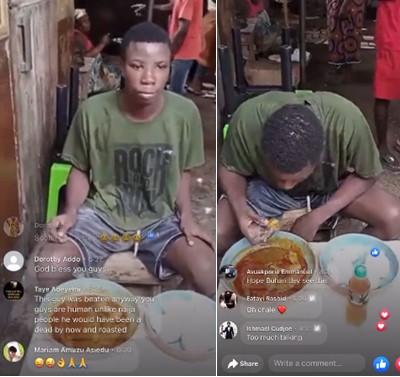 In a series of videos which has gone viral on social media, the young man was put through some rehabilitative processes.
The phone thief was firstly given some work to clean the gutter, and while clearing the rubbish, a can of malt was handed to him to drink and stay energised.
"It's Enough " – Bride's Mum Separates Couple Kissing Passionately at Wedding Reception 
From time to time, the crowd also sang songs and made him dance along to the tunes.
When he was done, he got a clean set of clothes from the man recording the hilariously interesting drama. After that, they took him to a nearby canteen and he was given a plate of food which he munched hungrily.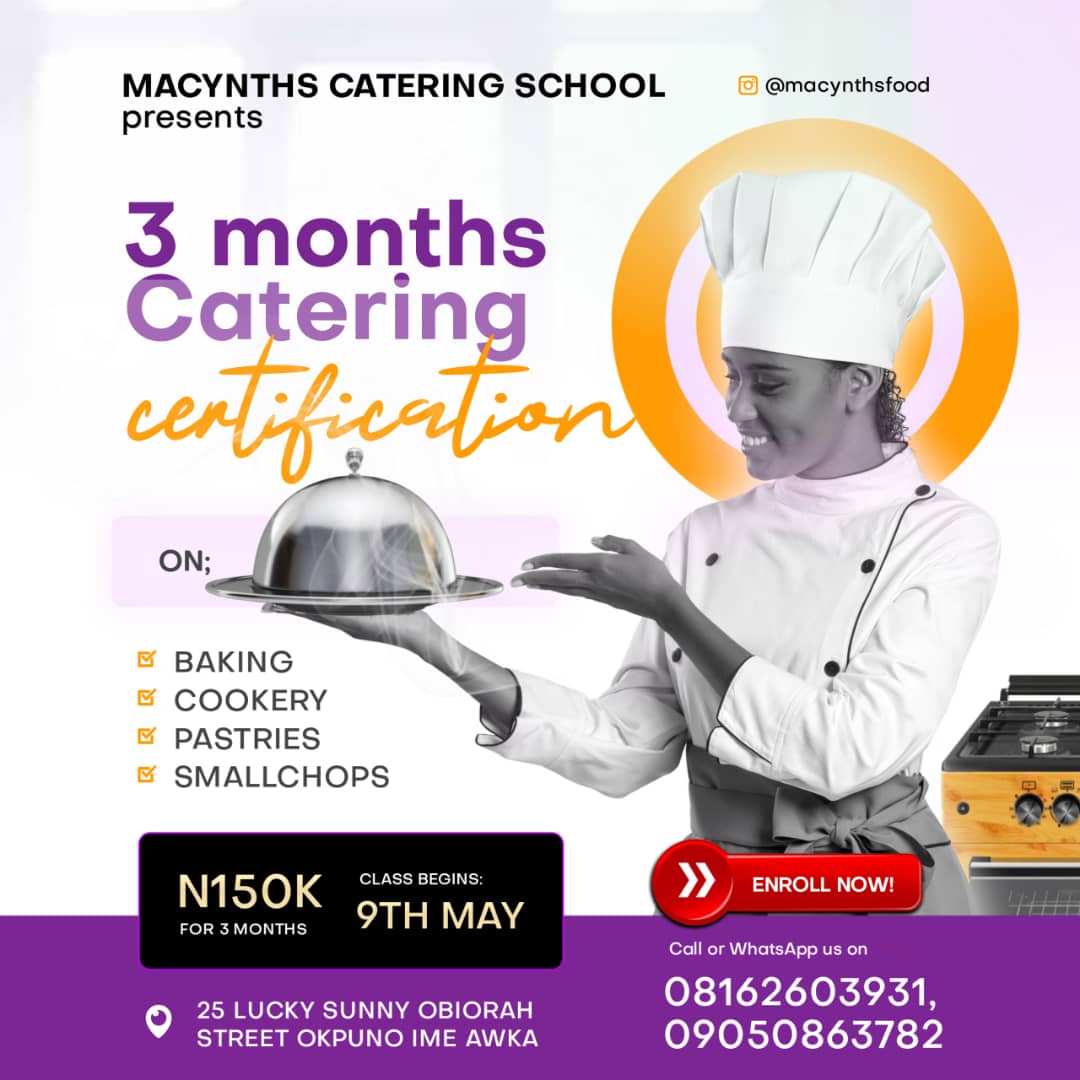 A part of the video where he was eating captured the moment a lady said she likes him, to which he replied that he likes her too, and that was how he ended up getting a girlfriend as they sealed the declarations with a hug.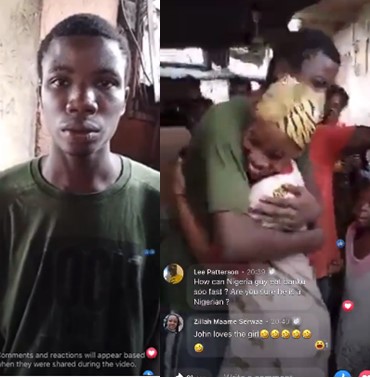 Watch the interesting videos below:
— D r e a m v i l l a i n (@_rahims) May 15, 2022
The dance ?????? pic.twitter.com/CybCmjb0dn

— D r e a m v i l l a i n (@_rahims) May 15, 2022
It's a long video lol I can't post all of it. You can watch the full thing here : https://t.co/rNNcsvvVmC

But last last they found my man a girlfriend too ? pic.twitter.com/HXdOhOUjdR

— D r e a m v i l l a i n (@_rahims) May 15, 2022