An out-of-control brawl broke out on a dock in Alabama, USA on Saturday, August 5 among dozens of people in a manic scene that mirrored a massive WWE fight — all captured on video.
The wild battle which witnesses said started when a group of White boaters attacked a black man working at the Montogomery Riverfront dock — ended with people thrown into the river, multiple struck with a folding chair and several in handcuffs.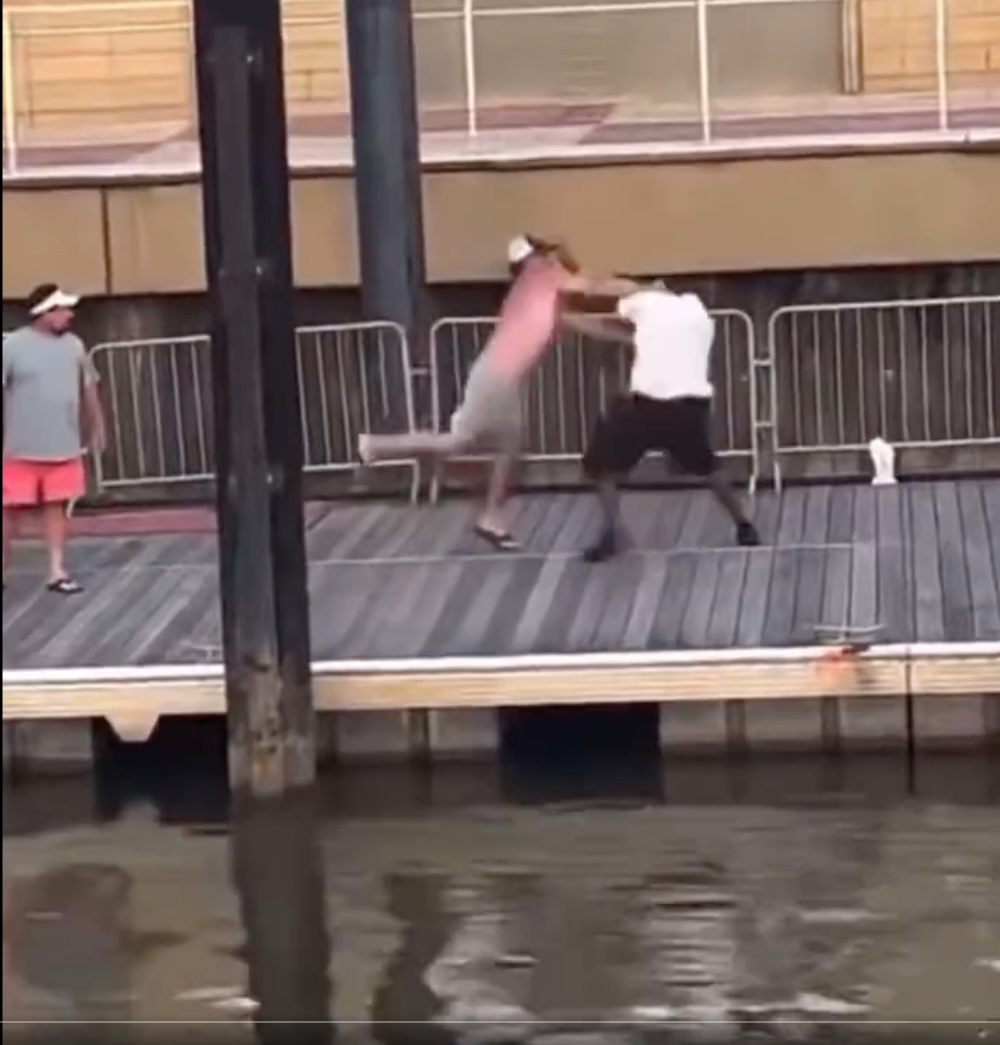 Read Also:
Wife Is Caught on Spy Camera Pouring Chlorine into US Army Husband's Coffee so She Could Allegedly Collect His Benefits When he D!es
Comedian AY's Lagos Mansion Gutted by Fire 
Montogomery police have issued four active warrants as of Sunday and more will likely follow as they review videos posted to X, local NBC affiliate station WSFA reported.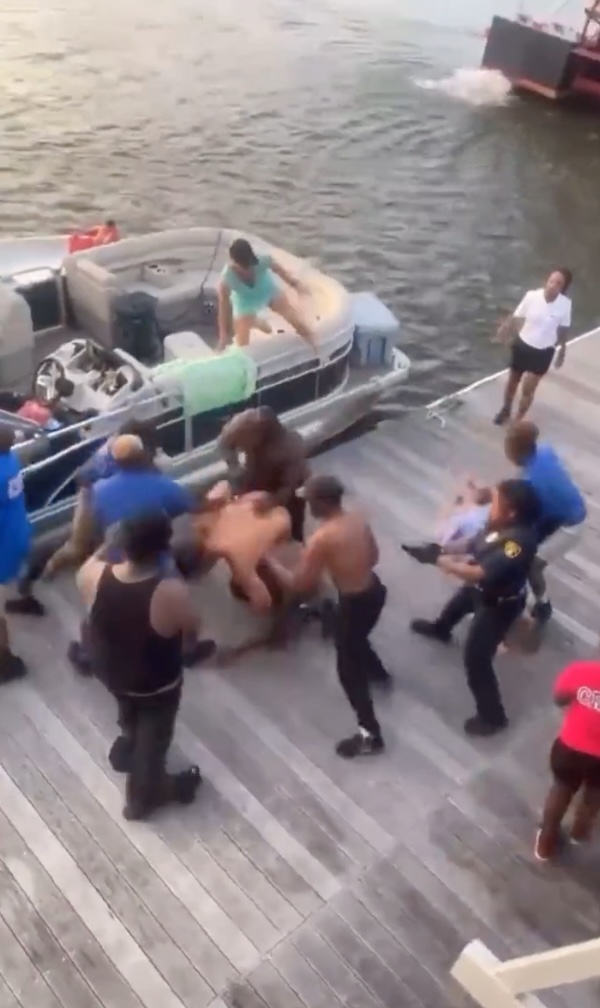 See the video below:
These white people jumped this black security guard at the Riverfront. The staff got off the boat and it turned into WWE Smackdown. I'm so proud of Montgomery ???????? pic.twitter.com/4DG5bShXfz

— Housatlantavegas (@_dreadadon) August 6, 2023