Life on Earth is 'under siege', with the planet's vital signs pushed to the extreme, a study has reported.
This year has seen temperature records broken by enormous margins, such as in September, which saw the largest jump in average heat since at least 1940.
Devastating wildfires have also ripped through Canada and other countries, adding to the degradation of the world's forests.
By Danny Halpin
An international team of scientists, which declared a climate emergency in 2019, has identified 35 planetary vital signs, 20 of which they said are being pushed to record extremes.
These include the continued accumulation of carbon dioxide and other greenhouse gases in the atmosphere, loss of sea ice and glaciers, rising temperatures on land and in the sea, fossil fuel usage, extreme flooding and species extinction.
They described worldwide societal breakdown as 'feasible' and 'dangerously underexplored' as a result of climate change.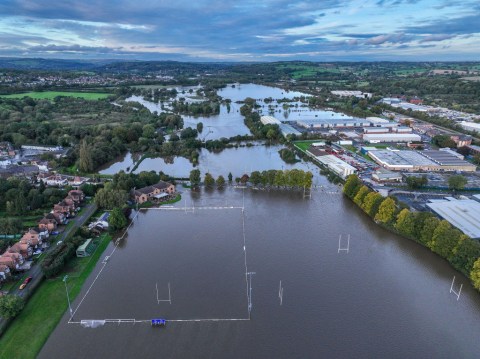 Flooding in Derby following Storm Babet
'Life on our planet is clearly under siege,' said lead author Professor William Ripple of Oregon State University (OSU) in the US.
'The statistical trends show deeply alarming patterns of climate-related variables and disasters. We also found little progress to report as far as humanity combating climate change.'
Read Also:
Already Approved Drugs Could Cut Risk of Cervical Cancer Return, Study Finds 
Augusta's Mother Narrates How Killaboi Was Nabbed In Sierra Leone (video)
Hopes of a green recovery after the Covid-19 pandemic have not materialised, the authors noted, with a global increase in fossil fuel subsidies in the wake of the Russian invasion of Ukraine reported instead.
They said subsidies roughly doubled between 2021 and 2022 – from $531 billion dollars (£434bn) to just over $1 trillion (£817bn).
The wildfires in Canada were also estimated to have released one gigaton of carbon dioxide – nearly double the country's total 2021 greenhouse gas emissions.
Also in 2023 there have been 38 days with the global average temperature surpassing 1.5C above pre-industrial levels, while this July probably saw the highest surface temperature the planet has experienced in the last 100,000 years, the scientists said.
'The frequency and severity of those disasters might be outpacing rising temperatures,' said Dr Christopher Wolf, formerly of OSU and now a researcher with Terrestrial Ecosystems.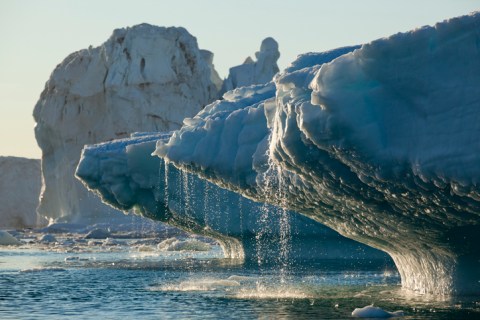 Melting sea ice
'By the end of the 21st century, as many as three to six billion people may find themselves outside the Earth's liveable regions, meaning they will be encountering severe heat, limited food availability and elevated mortality rates.'
The scientists are calling for an immediate cessation of human-induced pressure on the Earth's life support systems, with specific recommendations including a phase-out of fossil fuel subsidies, switching to plant-based diets, scaling up forest protection and adopting coal elimination and fossil fuel non-proliferation treaties.
They want all climate-related actions to take into account that people from the poorest countries are shouldering the largest brunt of ecological disaster while contributing the least to its cause, and for the global economy to switch to one that prioritises human wellbeing while stopping rich people overconsuming.
Dr Wolf added: 'Without actions that address the root problem of humanity taking more from the Earth than it can safely give, we're on our way to the potential collapse of natural and socioeconomic systems and a world with unbearable heat and shortages of food and fresh water.'
Source: Metro.co.uk