Recent reports claiming Ramon Abbas, aka Hushpuppi, laundered over $400,000 while inside a U.S. jail is fake, an American cybercrime expert has revealed.
Gary Warner, the Director of Research in Computer Forensics at the University of Alabama, took to Twitter to rubbish the viral reports and the accompanying documents.
Trevor Noah Gives Interesting Analysis about Kanye West, Kim Kardashian and Pete Davidson's Drama; Kanye Responds (videos)
He said the document shared to back the report is a doctored version of a June 2020 affidavit.
Warner added that the edited document was intended to get people to visit a scammer website.
He tweeted: "People are asking me if it is true that #Hushpuppi laundered $400,000 in #Stimulus cards from in prison.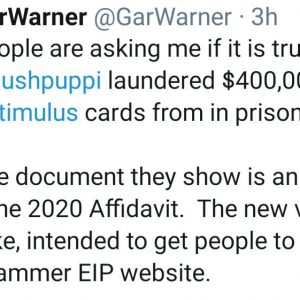 "The document they show is an edit of a June 2020 Affidavit. The new version is fake, intended to get people to visit a scammer EIP website."
Reports of Hushpuppi committing fraud from jail is fake – American cybercrime expert Gary Warner reveals