Tea pickers in Kenya are protesting the automation of agribusiness and other challenges faced by workers.
Around ten tea-plucking machines worth $1.2 million have been destroyed in the past year in attacks on Ekaterea Tea Company.
A government task force has proposed a human-machine tea-picking ratio of 60:40 and a reduction in the number of imported tea-harvesting machines.
The automation of tea harvesting increases the global competitiveness of Kenya's tea and helps reduce the cost of production. Analysts say the recent opposition to mechanization will not stop the adoption of machines where necessary.
Read Also:
It Is an Error . You Are not Supposed to Love Your husband- Nigerian Clergy Woman Says (video)
Crowd Become Uncontrollable as Peter Obi Storms Venue of the Burial of Former Senate President, Ken Nnamani's Wife (video)
In Kericho county of Kenya, tea pickers are engaging in a massive protest over the automation of agribusiness and other challenges faced by workers.
According to a local report, around ten tea-plucking machines worth around $ 1.2 million have been torched belonging to Ekaterina Tea Company (formerly Unilever)- producers of Lipton over the last year in different attacks.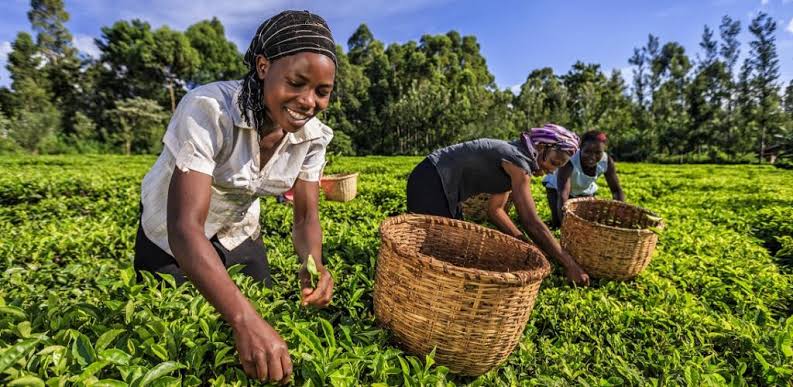 This recent spate of protests has resulted in the death of one protester and several injured. Earlier in March, a local government task force proposed a human-machine tea picking ratio of 60:40. The task force also wants a reduction in the number of tea harvesting machines imported into the country.
The Disagreement between Tea-pickers and Producers
Speaking to the press, a task force member Nicholas Kiruis Kirui said tens of thousands of jobs have been lost to mechanisation in the past decade. In his words "We did public participation in all the wards and with all the different groups, and the overwhelming sentiment we were hearing was that the machines should go"
However, a top official of one of Kenya's major tea producers noted that mechanisation was critical to the company's operation and how competitive Kenya tea would be in the international market.
Analyst Reports
According to a study, some machines can replace around 100 people and one machine reduces the cost of harvesting tea from 11 cents to 3 cents.
Analysts say automation will not stop and will continue to spread beyond agriculture to other industries across Africa. According to the managing director of the African Commodities Exchange AFEX in Kenya "We find the disruption caused by the integration of technology and mechanization seem initially threatening, however, it is important for all stakeholders (agricultural organisations, farmers, processors) involved to see these as increasingly imminent and unavoidable"
Conor McGregor's Alleged Rape Victim Changes Her Story as She's Seen in New Footage Following the UFC Star Willingly after Claiming He 'Forced her into Bathroom' (Video)
Chinese Social Media Influencer Cuihua Dies at Weight Loss camp while Starving Herself Trying to Lose 100kg
Kenya's Tea Industry
Kenya is a major player in the global tea market. In 2021, it exported tea worth $1.2 billion. Only China and Sri Lanka exported more in the period.