A disgraced Louisiana teacher has pleaded guilty to "horrific crimes" against children and admitted to serving her students cupcakes that contained sperm from her ex-husband, who is awaiting his own trial on child sex crime charges.
Cynthia Perkins,46, is facing a 41-year prison sentence after she pleaded guilty to the sex crimes and accepted a plea deal on Monday February 17. Her decision led to 68 charges being dismissed after she also agreed to testify against her ex-husband, Dennis Perkins.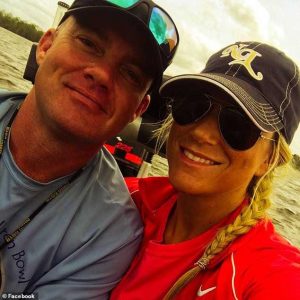 The former middle school teacher pleaded guilty to second-degree rape, producing child pornography, and conspiracy of tampering with harmful substances.
Cynthia and Dennis were arrested in October 2019 and faced 150 felony charges including rape, child pornography, sexual battery of a child, and video voyeurism. There were also charges relating to a dog, according to the Daily Star.
The couple were busted after authorities received a tip at the National Center for Missing and Exploited Children. Investigators later found nude photos of them with the minor. Court documents obtained by WBRZ in May, 2021, revealed that police also found pictures of Perkins' students eating the semen-laced cupcakes and that the couple allegedly raped a child between the ages of 9 and 10.
Cynthia filed for divorce and resigned from her role as an English teacher at the high school after the arrest. She claimed she was manipulated by her then-husband to commit the horror crimes, WBRZ reports. The Livingston Parish Sheriff's Office immediately fired Dennis Perkins, who had been a special operations lieutenant.
The former couple had also been hit with four lawsuits accusing them of feeding baked goods containing Dennis' semen to Cynthia's class at Westside Junior High School on two separate occasions in 2018 and 2019.
8,500-year-old Buildings Discovered in Abu Dhabi (photos)
One of the complaints alleged that the father of a student who ate the contaminated cupcakes has fallen into a debilitating depression over the incident and has not been able to find gainful employment.
Another lawsuit claimed that a student and a parent have been afflicted by mental health and behavioral problems, and have not been able to sleep since the cupcakes incident.
Father Mbaka Breaks Silence After Alleged Kidnap Rumour
In a suit filed last May, a student's parents alleged that Cynthia showed the girl inappropriate images, and that she also photographed and videotaped the minor. All four lawsuits, which were filed separately, also accused the Livingston Parish School Board of negligence.
It remains unclear at this time if the lawsuits will be taken any further.