Keeping track of money moving in and out can be challenging for any small business owner, but if you follow these basic steps, you should stay on top of your overheads
It is not an easy time to be a small business dealing with a combination of high interest rates and inflation, however, many are rising to the challenge and facing these issues head on.
Focusing on cashflow via improved management and modelling is one route many companies are choosing – according to research by American Express, more than a quarter (28%) of SMEs are currently looking at ways of better managing or improving their cashflow. The process may feel intimidating, especially during tricky times when it could throw up some unpleasant surprises, but it's a key component of a small business's armoury. Here, we explore five steps to get to grips with cashflow.
By Rebecca Thomson
Understand your finances
The first thing to do is to improve your knowledge of your financial position. "Cashflow management is the process of understanding how much money is moving in and out of a business: in through revenue and sales and out via expenses and overheads," says Stacey Sterbenz, general manager, UK Commercial, at American Express.
Modelling, meanwhile, involves planning for the immediate future. "Cashflow modelling translates to looking ahead and planning for cash entering and leaving the business over the coming months. It allows businesses to plan for unforeseen circumstances and adjust their plans accordingly to keep the business running."
Hamas Terrorists Interrogation Video
Shock of the Old: the Amazing, Infuriating History of the Electric Car – in Pictures 
Over the shoulder view of young Asian woman managing personal banking and finance with online banking app on smartphone, sitting on sofa at home.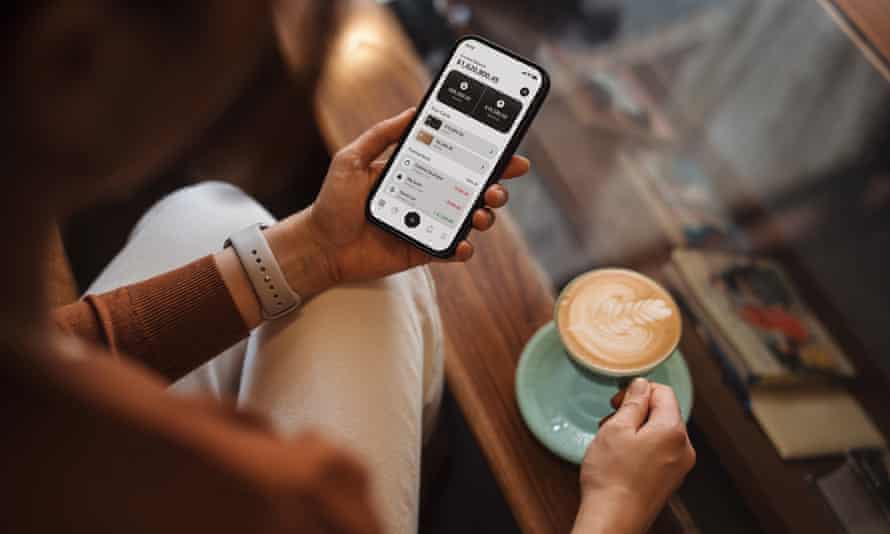 Make sure you build up reserves to see you through unforeseen quiet times. Photograph: d3sign/Getty Images
Build up reserves
For Emily Vermont, having a financial safety net has become a non-negotiable part of running her business, Indirock, an indoor bouldering wall in Southend, Essex. Since she opened in March 2022, she has been charting the ups and downs of revenue, which can vary with the weather, time of year and economic conditions. "It has been a real rollercoaster, and we're learning as we're going along," she says.
Indirock opened just as pandemic restrictions were easing, and was immediately busy with people keen to get out of the house and try new things. Then in June 2022, warm weather hit, bringing an unexpected quiet period as everyone went to the beach. In July, it was busy again as the school summer holidays started. The experience, she says, has taught her the importance of beefing up reserves. "We learned to make hay while the sun's shining – if you're doing well don't just invest it immediately back into the business, build up those reserves."
Sterbenz agrees that having some cash in the bank is crucial, allowing businesses to prepare for unexpected costs. "Building up cash reserves means businesses can adapt to peaks and troughs in demand. And beyond this, if companies need to borrow money for unexpected large outgoings, such as replacing broken equipment, they are in a better position to absorb those costs, reducing the impact on cashflow."
Plan for bills
Vermont says that it can be a good idea to use an accountant to help plan ahead, with many offering good rates to small businesses. "It's really important to be planning so you don't just look at what cash is in your bank – you need to think about what bills are coming in as well." This can be done every month or every quarter, and is useful for businesses in the tricky early years.
Another tip she offers for those at the start of the journey is to always ask for 12 months of free rent, which is common practice and can be critical for businesses that will not be profitable at first. "It's something that people who are going to take on premises should always ask for," she says.
Craftsman writing on notepad while leaning on table in workshop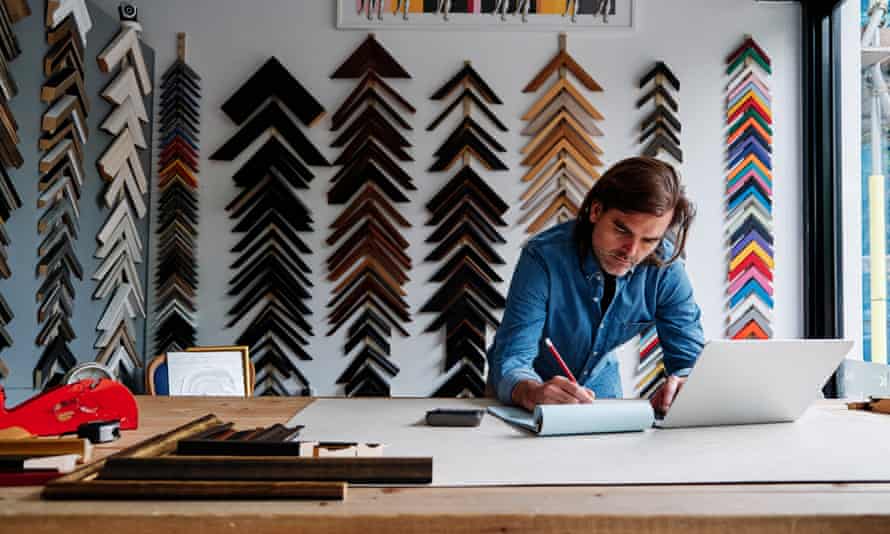 It's important to keep on top of what's coming in – and what's going out. Photograph: Westend61/Getty Images
Track your spend
Another wise step is to ensure your business has enough in the bank before starting up. As Vermont says: "It's sad to see so many great businesses starting and then three or six months in they've already closed because they hadn't realised they weren't going to make a profit straightaway."
Sterbenz adds that, beyond this, business leaders should also regularly review their spending, and where they might drive efficiencies or savings. "Every penny counts in today's challenging economic climate," she says.
Payments technology may be useful for some, enabling companies to get a clear view of what's coming in and going out without the legwork of manual admin. Sterbenz says: "An automated solution can streamline accounts payable and receivable processes, saving businesses time but also providing more insights and visibility into revenue and outgoings." Such cashflow insights can prove invaluable for a business when it comes to looking at where to invest strategically for growth, and where to increase efficiencies. Payments technology can also help identify business anomalies and create a clearer picture for forward planning and day-to-day admin.
American Express's partnership with Bluechain, for example, streamlines supplier payments by enabling business owners to centrally manage, pay and reconcile supplier invoices from a single dashboard. Sterbenz says: "The integration allows SME owners to save valuable time and resources on manual administration, granting them better visibility of their cashflow." This increased understanding of cashflow and automation of time-consuming tasks enables business owners to focus on growing their business or even taking a much-needed break.
Discover how American Express' range of Business Cards help small business owners better manage their cashflow and reward them for their business spend. With up to 54 days to pay for purchases, business owners can keep cash in their account for longer, keeping cashflow more flexible. Earned on every transaction, Membership Rewards® allow business owners to use their points however best suits them, whether that's stocking up on office supplies, redeeming for business and leisure travel, or treating hardworking employees.
Source: Guardian.com