The drama at the 2023 Annual General Meeting (AGM) of the Nigerian Bar Association (NBA) took a new turn on Thursday, August 31 when the treasurer disowned the financial reports of the association after national officers accused NBA President Yakubu Maikyau SAN of deliberately undermining them.
In his report to lawyers at the annual event, 2nd Vice President Chukwuemeka Clement Ugo lamented being sidelined by Maikyau despite his constitutional duties as acting president when the president is unavailable.
Read Also:
Wagner Group Boss Prigozhin Appears In New Video, Says I'm Not Dead (Video)
Coup Ringleader: Meet Brice Clotaire Oligui Nguema, Gabon's Interim Leader
Ugo, seemingly emotional, pleaded for the empowerment of his office at the AGM.
Then, 3rd Vice President Mandy Asagba accused Maikyau of disregarding her office and enacting deliberate measures to render her position useless.
Asagba said the entire Annual General Conference planning excluded national officers.
Then in a twist, National Treasurer Caroline Anze-Bishop disowned the statement given to her to announce as Financial records of the NBA.
Treasurer disowns financial reports and accuses NBA president of undermining the association
She said the presented financial statement was prepared without her input. Anze-Bishop refused to adopt the financial report, saying she respects the associatio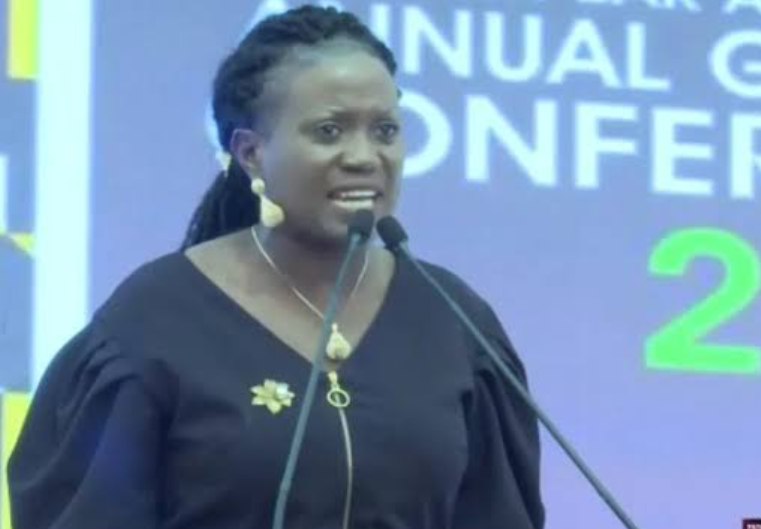 n of lawyers too much to sign off on unknown accounts.
Maikyau responding directly to the allegations, accused the national officers of resentment because he refused to share lawyers' annual practicing fees with them, referencing past attempts to share millions in NBA funds which he blocked. He alleged the officers came to the National Executive Council meeting intent on squandering BPF money, leading to their rebellion when he opposed the plans.
Maikyau spoke extensively in his defense while rejecting others' right to respond. The AGM ended abruptly amidst shouts and chaos as Maikyau hastily adjourned the tumultuous meeting.
See the video below:
View this post on Instagram