By Henry Iheanacho 
A hidden camera has captured the moment two airport employees were placing bags belonging to passengers on the carousel with so much aggression.
The staff, a man and woman were throwing the luggage with without any care for the contents of the bag.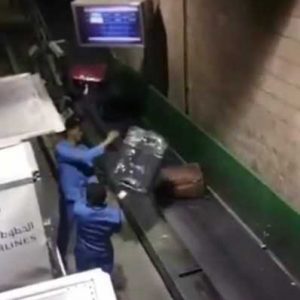 They did it to all the baggage's, either big and small and it was almost as if they were angry over something.
Their action sparked reactions on social media as netizens opined that they might not be paid well.
Watch the video below:
https://www.instagram.com/p/CZzrWJWA6HT/