A video making the rounds online shows the moment a man was confronted by a group of men, one of which is reportedly the brother to his babe.
By Henry Iheanacho
The loverboy and his girl were doing PDA on a deserted road but someone who was in a house spotted them.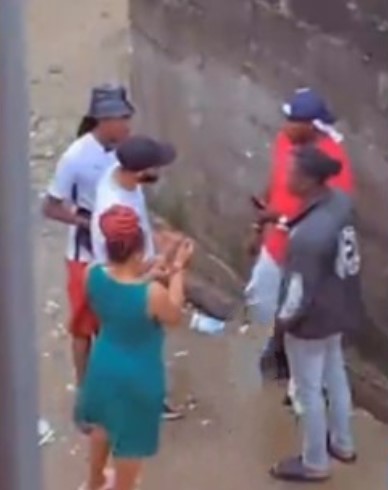 However, their lovedup moment was cut short when her brother caught them on the road which happens to be along the path of an uncompleted building.
They were speaking inaudibly but it looks like the fierce-looking guys seemed to be making threat towards him and the girl was begging on his behalf.
Man Shocked to See Two Blind Beggars Operating Phones Moments after Giving Them Money 
He also pleaded his case as one of the gang members acted like they wanted to lay hands on him for being with their boss' sister.
Watch the video below:
View this post on Instagram