By Henry Iheanacho 
President of the Massachusetts Institute of Technology, (MIT) Chess club, Tyrone Davis III has offered full scholarship to a chess prodigy who lives in Makoko, Lagos state.
The little boy simply identified as Benjamin would be sponsored by Tyrone up till he graduates from the university.
Chess In Slums founder, Tunde Onakoya made the announcement in a tweet on Saturday 9th of April, 2022.
So that Unreasonable Human Being Finally Put Off a Shining Light – Gospel Singer, Frank Edwards Speaks on Osinachi Nwachukwu's Passing 
The chess master visited Nigeria two weeks ago to see first-hand how the Chess in Slums Africa project is being executed.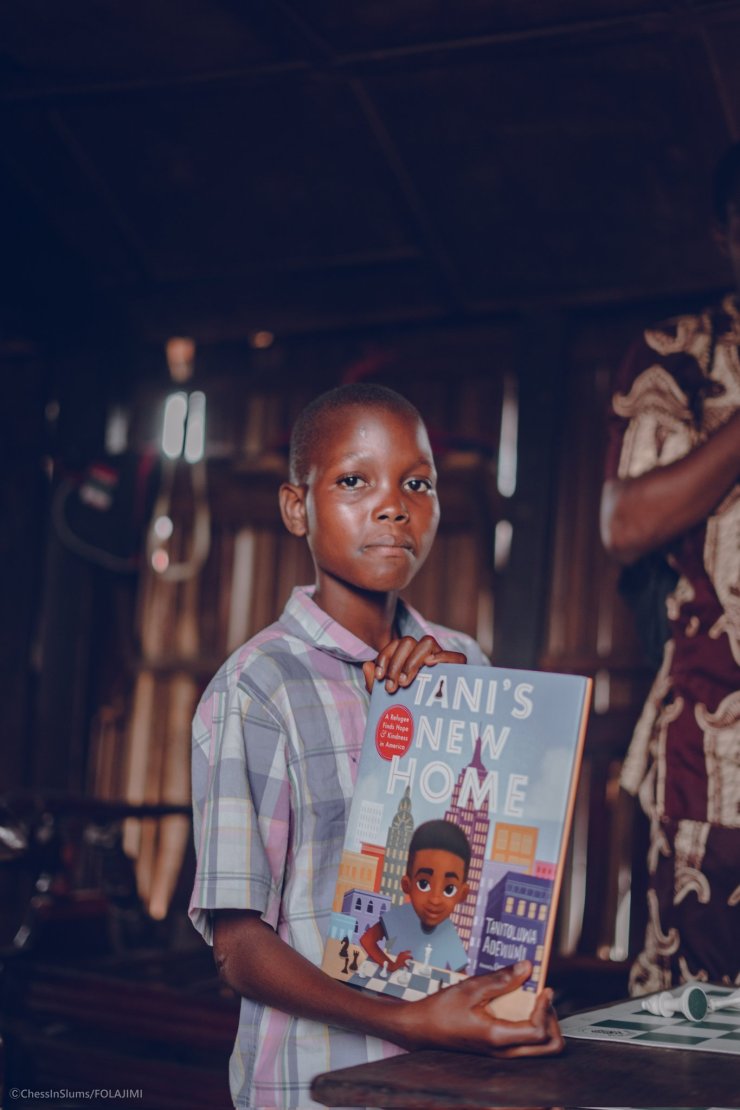 Onakoya who shared photos of Davis and Benjamin, disclosed that his visit to Nigeria was inspired by a US-based charity, The Gift of Chess.
He shared photos of both of them in Makoko, where Benjamin engaged the master in a game of chess.
Onakoya said; "Two weeks ago, Tyrone, a titled chess Master and president of the @MIT chess club visited Nigeria for the first time to connect with Benjamin, a chess prodigy from the slums of Makoko.
Chess changed Tyrone's life and now he'll be sponsoring Benjamin's education till university.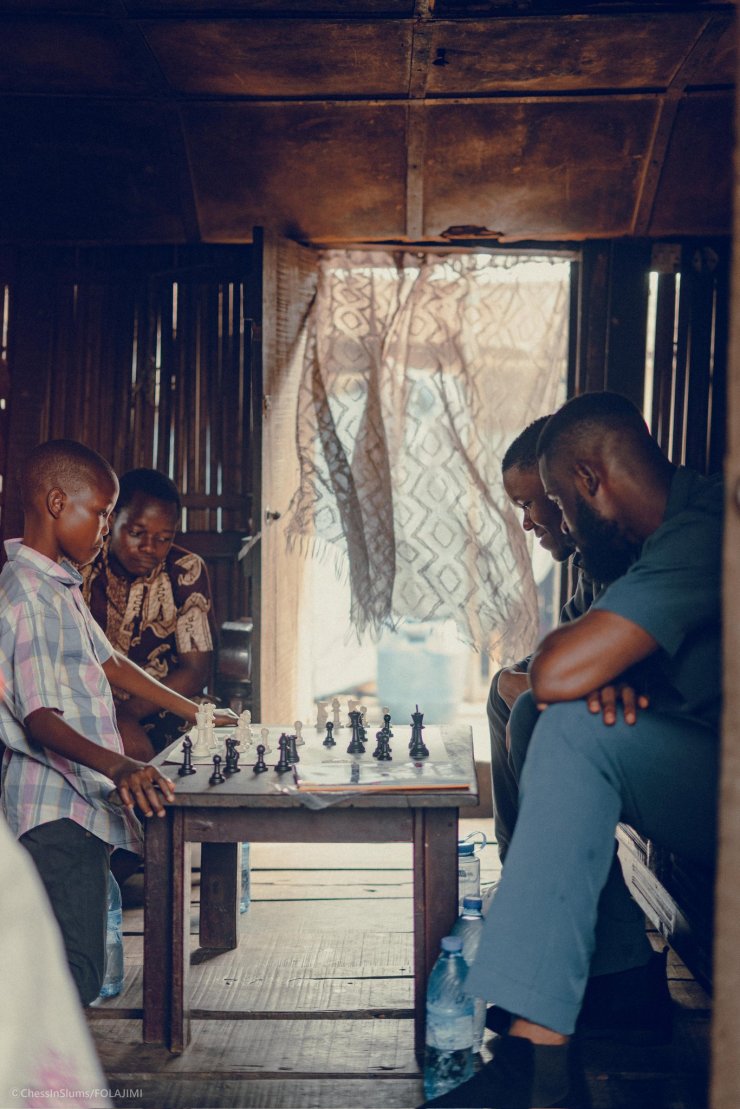 Tyrone's visit was inspired by the @thegiftofchess' mission to connect the world by leveraging the power of chess to create community, expand opportunity and ultimately change lives.
We decided to visit our chess academy in Makoko…"
See his post: