Two Nigerian ladies working at a fast-forward restaurant could not contain their joy when they spotted superstar singer, Davido in Amsterdam, The Netherlands.
By Henry Iheanacho
He had disguised his appearance to go and buy food because he did not want anybody to recognised him, but the disguise did not prevent the ladies from recognising his face.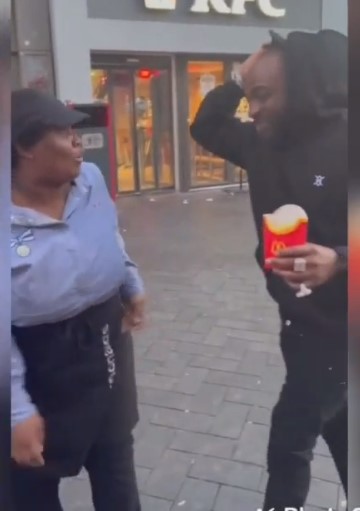 One expressed doubt about whether it was actually Davido, but the other stated confidently that it was the singer.
SAD: YABATECH Final Year Student Dies after Falling Off Car During Signing Out 
She asked Davido to remove the hoodie and face cap he wore, and as soon as they were both sure it was him, they immediately became overwhelmed and gasped for breath.
The two women immediately began to search for a phone to make a video and take selfies with OBO.
See the video below:
View this post on Instagram