By Henry Iheanacho 
A visually impaired beggar from Akwa Ibom State left some passengers in shock when he rejected money given to him.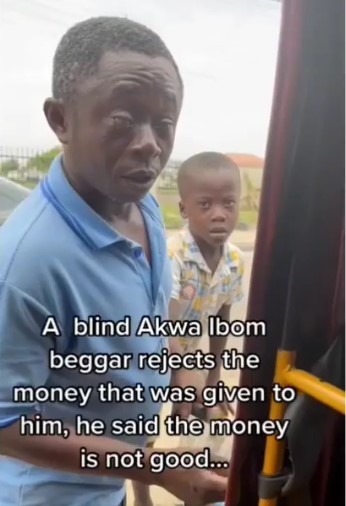 The man who begs in traffic was offered N50 noted by a lady but he returned it, saying the money is not good.
On hearing him say the money wasn't good, the female passenger questioned him on how he was able to tell that the money is torn considering he is blind.
20-year-old Gifts Girlfriend Mercedes GLK Worth Millions of Naira As Birthday Gift (Video)
He angrily insisted on giving the torn N50 note back and stormed off with the little boy who was aiding him to walk.
Watch the video below:
View this post on Instagram