A young Caucasian lady has shared a video which showed how she surprised her boyfriend with marriage proposal during their date.
By Henry Iheanacho
The young woman said she was tired of waiting for him to propose to her, so she took the bull by the horn and did the proposal herself.
Father Flogs 5-year-old Son with Wire Because He Was Angry with His Mother (video)
She bought an expensive ring and put it inside a small piece of cake they ordered at a restaurant, with the hope that he would find it when he is eating.
The lady took the first bite using a spoon to scoop it and she urged him to join her in doing the same.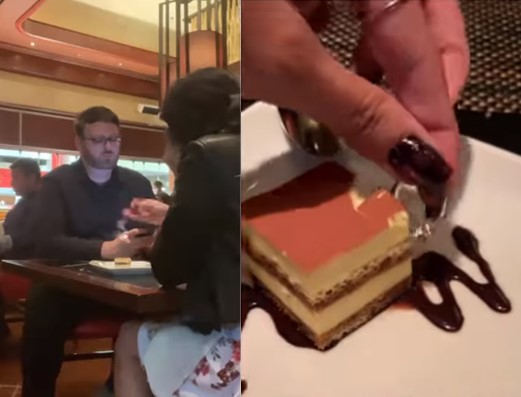 However, as he took a chunk out of it, she was the one who found the ring in her own piece of cake and she acted surprised as if he was the one who put it there.
Her man was looking at her with a confused facial expression as she jubilated on her seat and said yes to him. But he apparently still was not ready to settle down, so he said told her to calm down and said that he did not put a ring inside.
"When you're tired of waiting for him to propose, so you do it yourself," she captioned the clip.
See the video below:
View this post on Instagram