HiBy Henry Iheanacho 
A group of High school students in South Africa have sparked reactions after being filmed engaging in the consumption of marijuana commonly known as weed.
In a video which has gone viral on social media, the teenagers were taking turns to smoke weed right inside the school premises.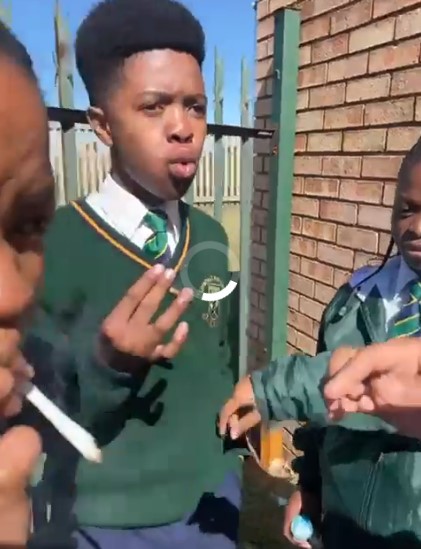 It was a gathering of both boys and girls who engaged in the inappropriate act without any teacher or school administrator in sight to call them to order.
Some other students who were just watching could be seen expressing shock and disbelief at the way they were smoking the weed in a carefree manner.
Watch the video below: