A Tesla owner has been captured on tape sleeping deeply while being driven by his automated vehicle.
By Henry Iheanacho
Motorists expressed amazement after realising that the driver was fast asleep inside his Tesla which driving at high speed on an expressway.
They man tilted his head backwards and laid it on the upper part of the seat he was sitting on, and when another driver drew closer to him, they showed him sleeping with care or concern that any unforseen thing might happen.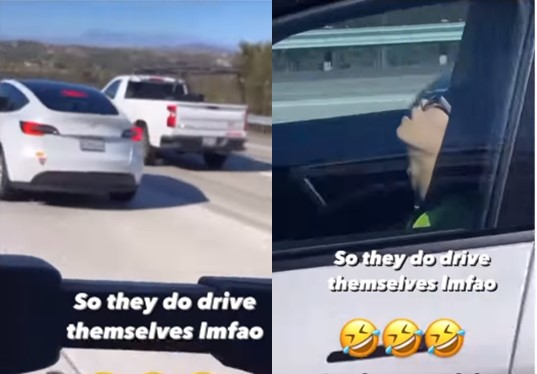 The person who recorded him shared the clip with the caption; "So they do drive themselves."
Tesla is an electric car which is made by Tesla Inc owned by Billionaire, Elon Musk.
Watch the video below:
View this post on Instagram