By Henry Iheanacho 
A young Nigerian man has taken to social media to show off with pride and joy his older white male boyfriend who flew into Nigeria to meet him.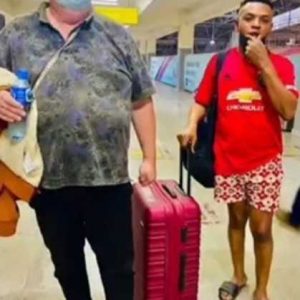 The guy shared a video showing slides of their loved-up moments, from when he went to pick up his oyibo lover at the airport to all the other social events they attended.
Nigeria Needs More 'Rebels' – Obasanjo Declares

Among the places they visited, includes the beach, as well as a relaxation spot where they took a dip in the swimming pool.
It also seems like one of them was celebrating his birthday as a slide in the clip captured a cake with the inscription; 'Happy Birthday' just laying on the table.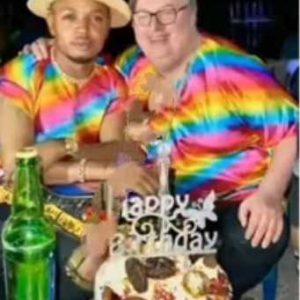 In the clip, the Nigerian guy also took his white boyfriend to meet some of his friends and they hung out together.