The Health Professions Council of South Africa (HPCSA) says it does not regulate how doctors dress or their lifestyle.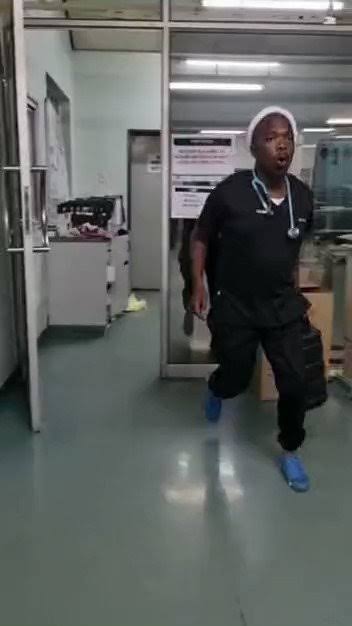 This follows backlash on social media over the lifestyle of Dr Sandile Qwabe – a doctor whose videos on TikTok characterise a pantsula-inspired dress code and lifestyle (thuggish lifestyle).
21-year-old Ivorian Defender Moustapha Sylla Dies After Collapsing On The Pitch (Video)
The doctor has outraged many who said he was unprofessional and brought the profession into disrepute, while others claimed they reported him.
However, the HPCSA said it received no such complaint.
"The HPCSA does not regulate how its registered practitioners dress or their lifestyle. We only regulate their work-related code of conduct with the sole purpose of guiding the profession to protect the public," said HPCSA spokesperson Christopher Tsatsawane.
He added that one of the objects of the board is to "maintain and enhance the dignity of the relevant health profession and the integrity of the persons practising such profession".
Are You an Idiot – Rapper, Vector Tackles Festus Keyamo over Electoral Matters
If the allegations are about the integrity or dignity of the registered person, the "board needs to make a determination".
He said it was uncommon for people to complain about practitioners' dress codes and it has no bearing on their professional life.