Some residents of Ireland received money they never deposited on Tuesday, August 15, after a bank error allowed customers to withdraw €1,000 from their ATMs.
A Twitter user, who shared a video from the scene said, "Bank of Ireland in Navan, major fault allowing money to be drawn out even if you have none in the bank. Where are the Gardai?"
Read Also:
Former US president Donald Trump and Allies Indicted in Georgia over Bid to Reverse 2020 Election Loss 
Petrol Station Explosion Kills Dozens Including Three Children and Injures more than 100 in Russia (photos)
The Bank of Ireland has since reacted to the development
"We are working on a technical issue that is impacting a number of our services including our mobile app and 365Online.
We are working to fix this as quickly as possible and apologise to customers for any inconvenience caused.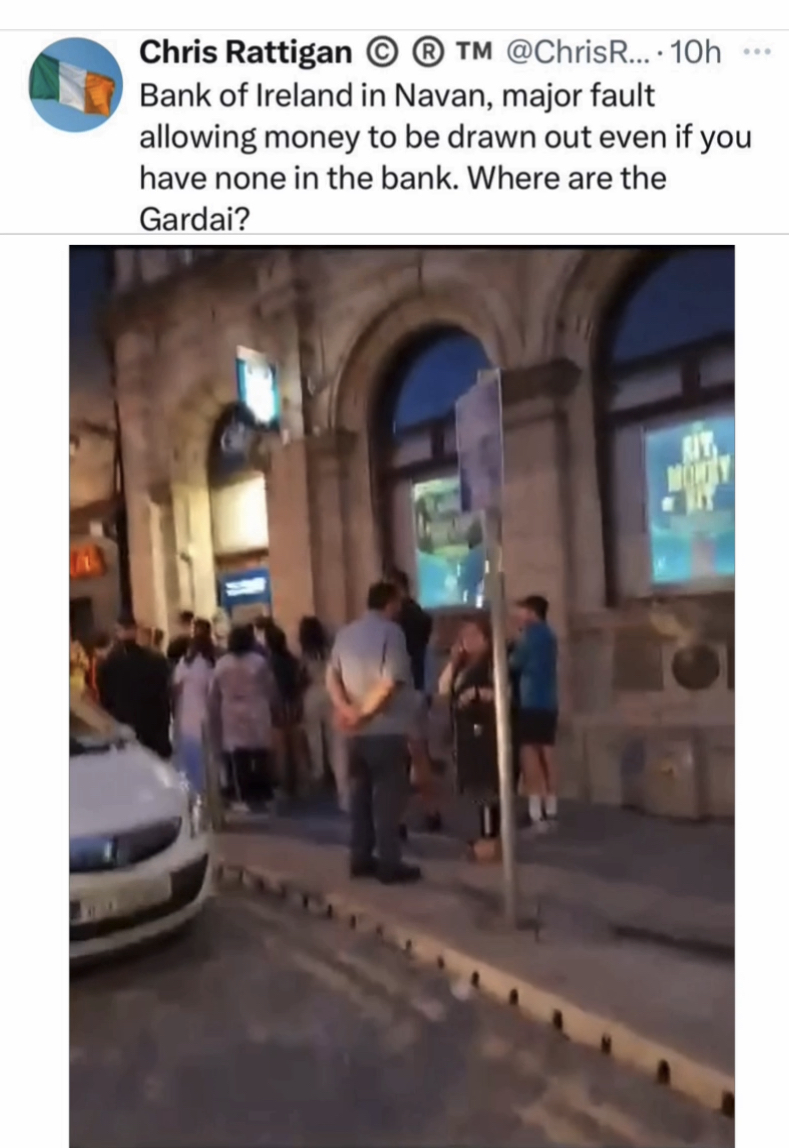 We would like to remind customers if transferring/withdrawing funds-including over normal limits-this money will be debited from their account.
"We are conscious customers may not be able to check balances, but should not withdraw/transfer if they are likely to become overdrawn."
Watch the video of the bank customers making the cash withdrawals below
View this post on Instagram