A video making the rounds online shows the moment an armed robber was doing something unusual while robbing an establishment.
By Henry Iheanacho
The Closed Circuit Camera captured the robber dancing on duty while the victims were lying down on the floor scared for their lives.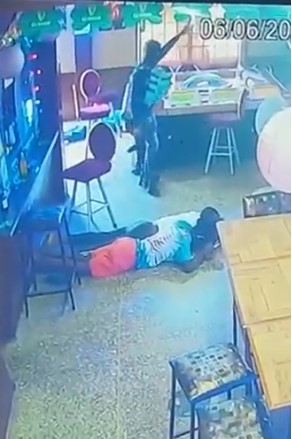 He firstly searched their pockets for their phones, money and wallets before pacing back and forth.
Amotekun Operatives Intercept Truck With Ammunition Hidden Under Grass In Ekiti (Video)
The armed robber then broke into a dance mode, but it is not clear if he was dancing to a song in his head or if one was being played in the room.
See the video below: