A Ugandan Policeman has short an Asian loan shark to death after he requested to be told how much he was owing the loan company.
Nigerian Boys Captured Recreating Hollywood Actress with Deep Fake Technology (Video)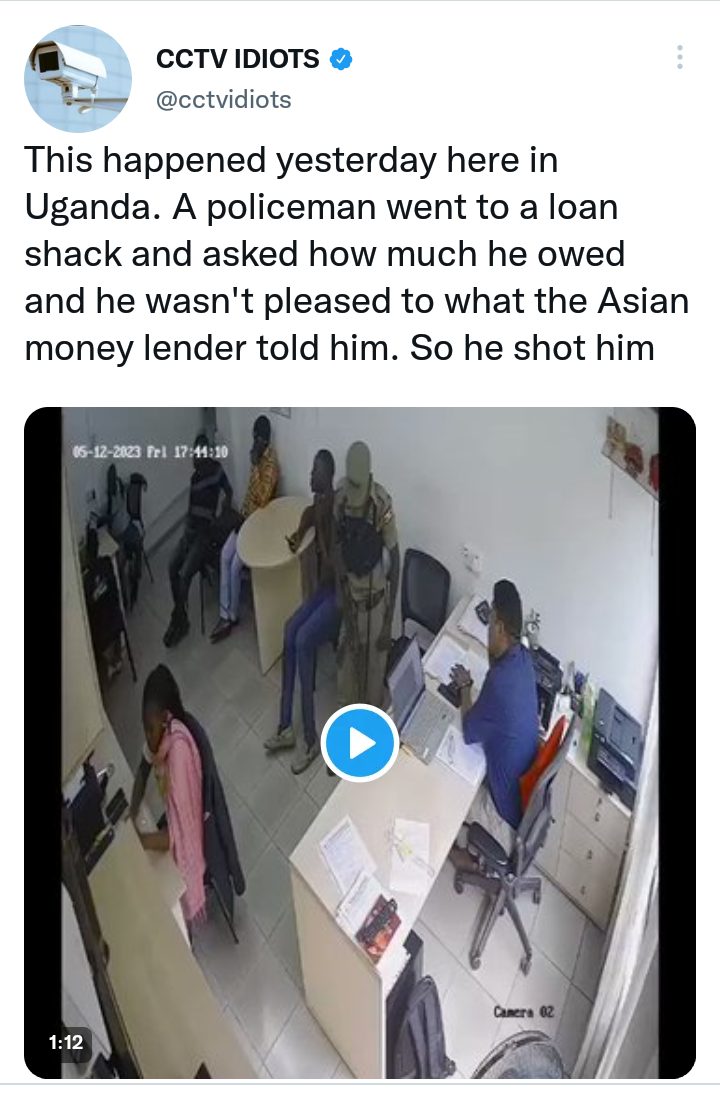 However the policeman was displeased with what the Staff told him, so he shot him multiple times and left.
He later came back after some minutes and shot him again before picking some documents and left.
Watch the video below:
https://twitter.com/cctvidiots/status/1657283460577492992?t=FGX64_kRygeJOfIfeZ7gSQ&s=19