A Chinese woman has cried out for justice after she was allegedly raped by her butler while holidaying at Ritz Carton hotel in Maldives some days ago.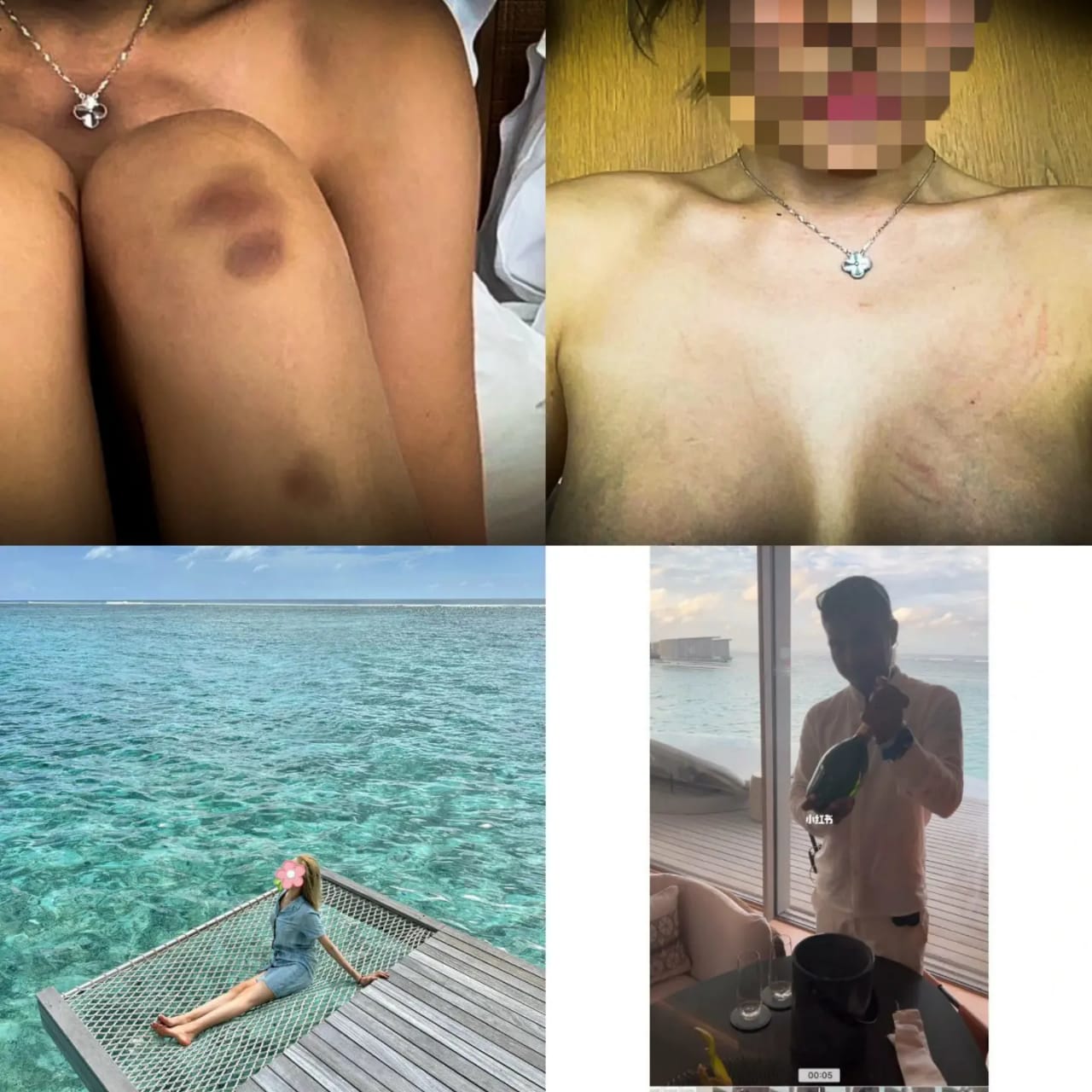 The lady with the handle @YolyYitong said she arrived the hotel on June 6 and was allocated a butler by name Usham who allegedly took advantage of the fact that she was alone to sexually assault her. She said after the crime was committed, she reported the case to the hotel management, however they allegedly refused to do anything about it.
Read Also:
US Singer, Bebe Rexha Falls to Her Knees in Agony on Stage after Getting Hit in the Face by a Cell Phone Thrown from Crowd(Video)
Labour Party Presidential Candidate, Peter Obi Will be in Court for 8 Years – Comedian Akpororo
According to her, the hotel management said it was a case between the police and Usham and has nothing to do with the hotel.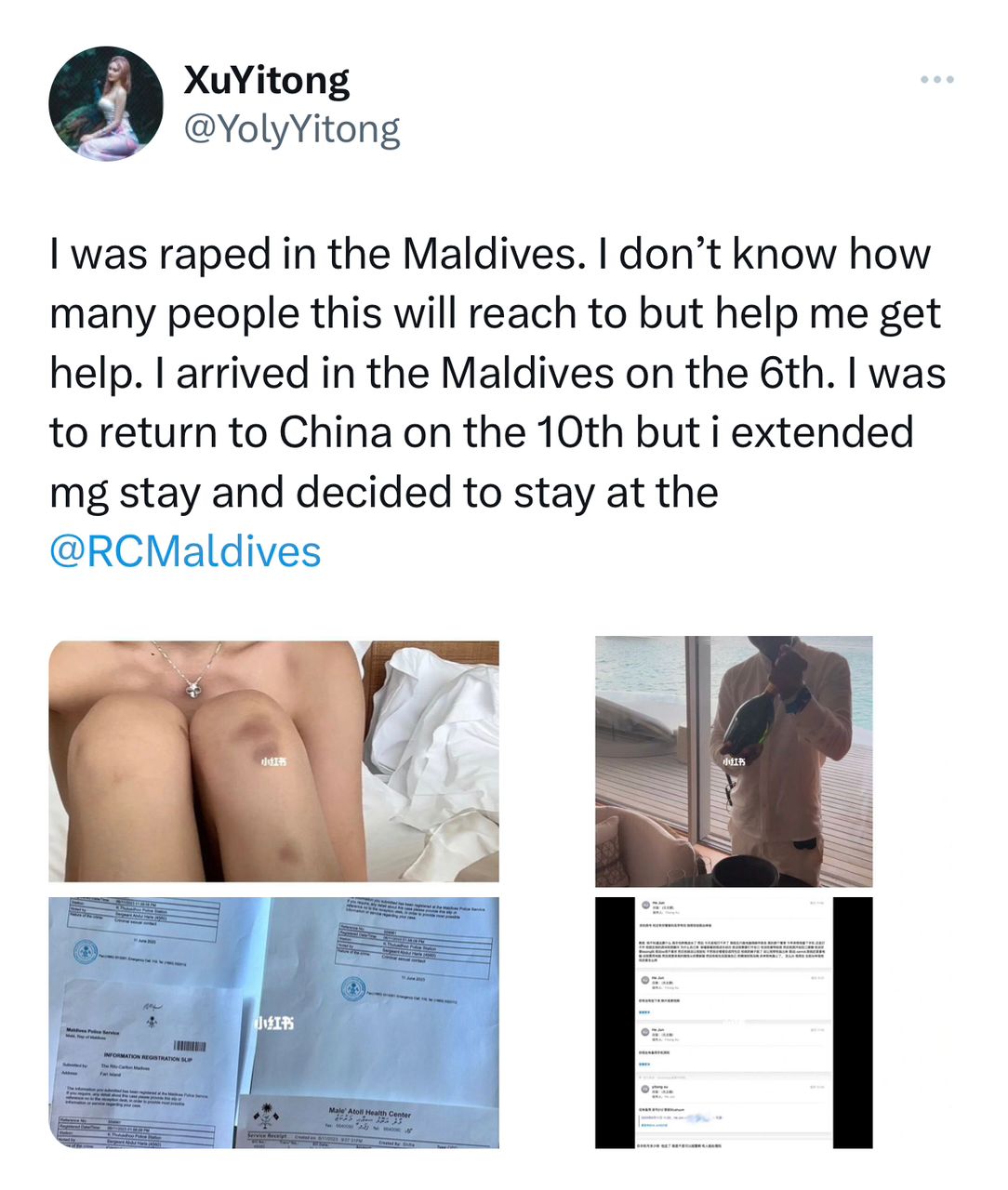 She then took to Twitter to demand justice. See her tweets below
View this post on Instagram