Human trials are set to start soon for Elon Musk's brain-chip implants after his company Neuralink gained FDA approval Thursday.
Neuralink posted on social media that the FDA had given the OK for the first-in-human clinical studies.
Nigerian Clergyman's Daughter Trends over Her Wedding Dress (video)
The move is a milestone after Neuralink struggled to gain earlier approvals.
Musk's plans for Neuralink have included the device helping both disabled and healthy people cure a range of conditions such as obesity, autism, depression and schizophrenia.
It could also allow for web browsing and telepathy.
The company made the announcement of the approval Thursday afternoon.
"Check Your Children " – Activist, Harrison Gwamnishu Raises Alarm over 'Snake Bite ' Cult Initiation of Students in Delta Primary and Secondary Schools (video)
'This is the result of incredible work by the Neuralink team in close collaboration with the FDA and represents an important first step that will one day allow our technology to help many people,' Neuralink said in a tweet.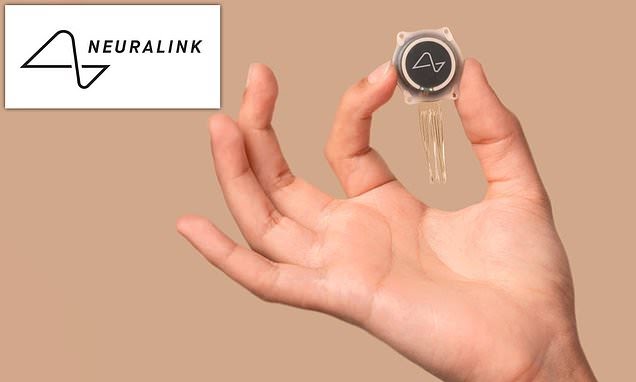 On at least four occasions since 2019, Musk has predicted that his medical device company would begin human trials for a brain implant to treat severe conditions such as paralysis and blindness.
Yet the company, founded in 2016, only sought FDA approval in early 2022 – and the agency rejected the application, seven current and former employees told Reuters in March.
The FDA had pointed out several concerns to Neuralink that needed to be addressed before sanctioning human trials, according to the employees. Major issues involved the lithium battery of the device, the possibility of the implant's wires migrating within the brain and the challenge of safely extracting the device without damaging brain tissue.
Thursday's FDA approval comes as U.S. lawmakers are urging regulators to investigate whether the make-up of a panel overseeing animal testing at Neuralink contributed to botched and rushed experiments.
Neuralink has already been the subject of federal probes.
See the video below: