Pandemonium and confusion broke out at Lafenwa market in Abeokuta, Ogun state after traders realised they had fallen victim to a money doubling scheme.
By Deborah Akpobome
It was learnt that a group posing as members of a cooperative society approached the women to demand that they deposit their money and get it back in double of triple folds.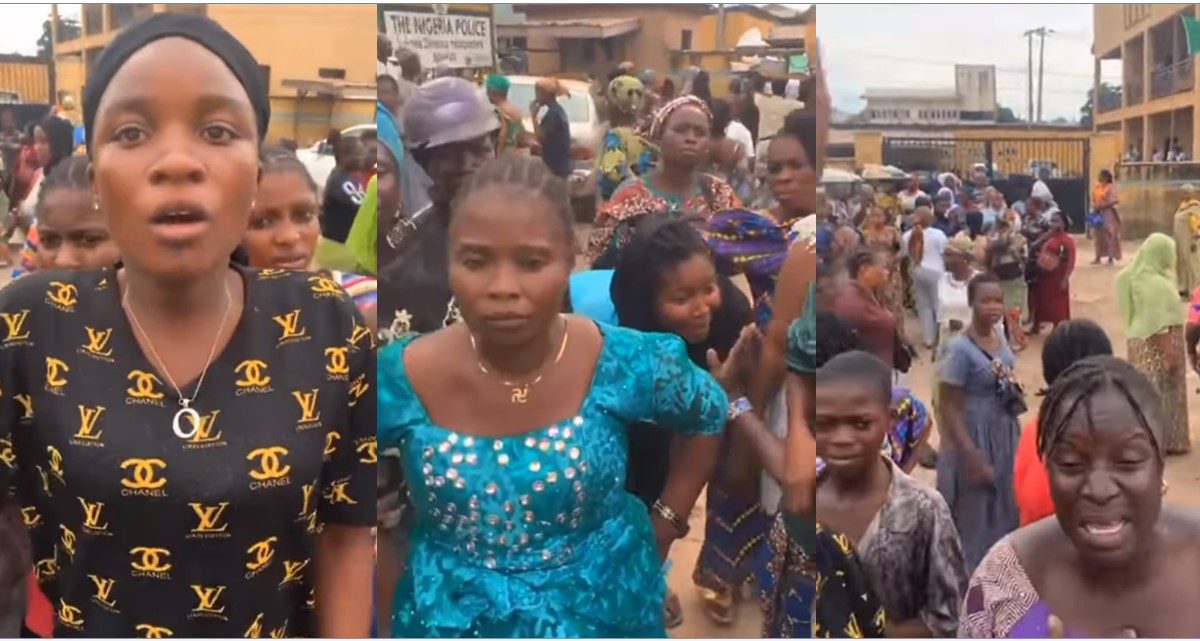 Dozens of market women who were oblivious of the fact that it was a scam, keyed into the scheme and dropped thousands of naira each.
The fraudsters using the company name Perennial Global Services Limited gave them tags, means of identification and a purported cooperative society account opening/withdrawal passbook.
Unfortunately, when they were expected to get the returns of their money, the group had vanished with millions of naira.
Read Also:
Lady Seen Teaching Igbo to Students in Chinese University (Video)
Reno Omokri: Bola Tinubu Attended And Graduated From Chicago State University 
The women deposited sums ranging from N14k to N20k and as much as N60k. The women cried out and protested at the market when they could not locate the supposed staff of Perennial Global Services.
One of the traders narrated how she gave them N56,000 and they promised to give her N200,000.
Watch the video below:
View this post on Instagram