I worked for Waziri Atiku Abubakar to win. I pray he unseats Tinubu at the Presidential Election Petition Court. And I am not pursuing any political appointment, or job offer from Tinubu.
Read Also:
180 Russian Soldiers Surrendered To The Wagnerites
Who is Yevgeny Prigozhin? The Wagner Group Leader Leading a Civil War in Russia
However, it is false to assert that Bola Tinubu did not attend Chicago State University. I went there physically. I did a video broadcast from their campus. I met their officials. Tinubu attended and graduated Chicago State University with honours, and they even have a photo of him in their alumni office as one of their most accomplished alumni.
Not only did I go there physically to expose Tinubu (only to find out that he attended), I also asked their registry to put what they told me in writing.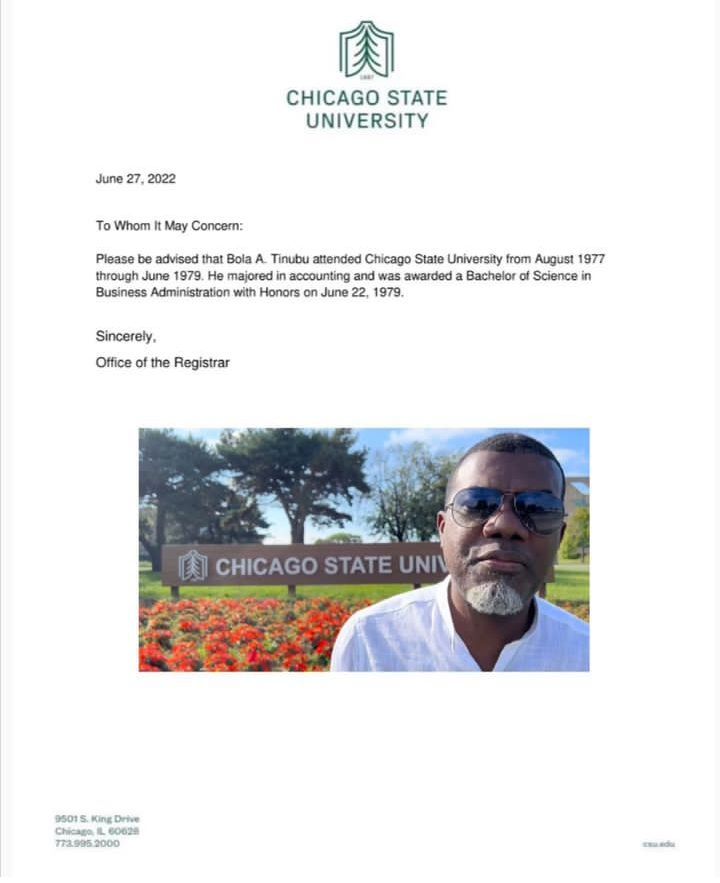 T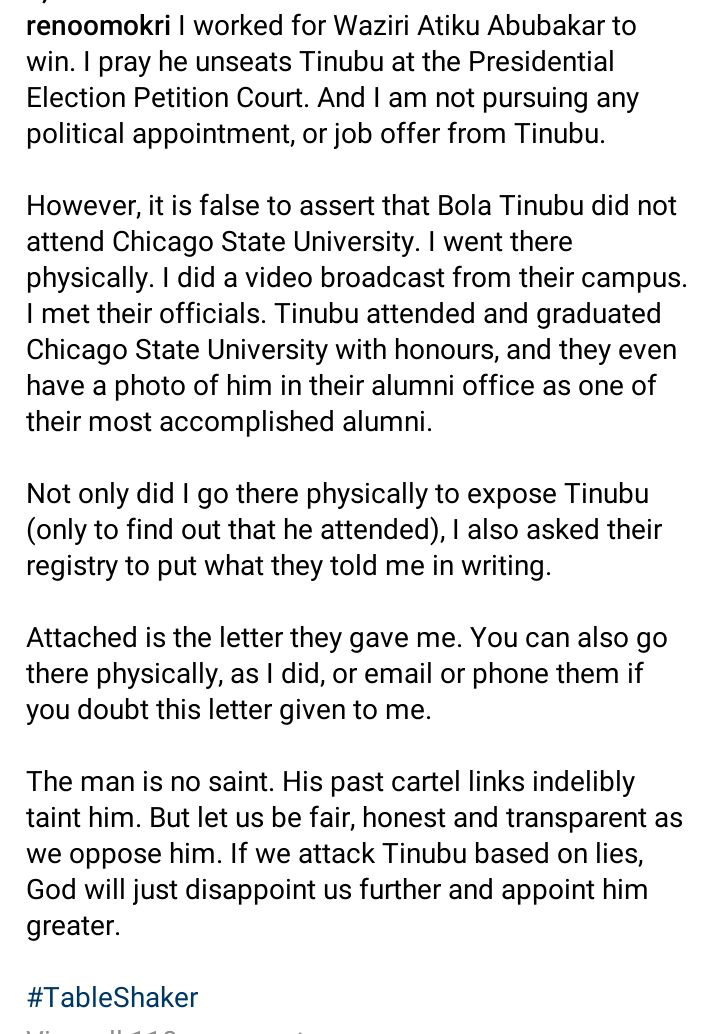 Attached is the letter they gave me. You can also go there physically, as I did, or email or phone them if you doubt this letter given to me.
The man is no saint. His past cartel links indelibly taint him. But let us be fair, honest and transparent as we oppose him. If we attack Tinubu based on lies, God will just disappoint us further and appoint him greater.