By Henry Iheanacho 
South African rap star, Rikhado Muziwendlovu Makhado, popularly known as Riky Rick is dead, aged 34.
He reportedly died on Wednesday, February 23, in apparent suicide at his estate home in the north of Johannesburg.
According to Sunday World, a source close alleged that Riky Rick was found by his management team at about 8.30am.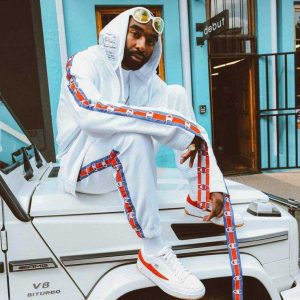 The Makhado family have also confirmed his death in an official statement to the press.
  Man Caught While Allegedly Attempting To Kidnap Three Children Selling Sachet Water in Bayelsa (Photos)
The statement read; "Son, husband, father, brother and uncle, Riky 'Ricky' Makhado (34) sadly passed away in the early hours of this morning (23rd February) in Johannesburg," said a statement released on behalf of the family.
"Affectionately known as Riky Rick across the globe, he was deeply loved by his family, friends and the entire entertainment industry. His love for family, friends, and community is well known. Riky's nurturing and developing of young musical talent is well documented and will forever be remembered"
Riky Rick who once revealed that he was struggling with depression last tweeted: "I'll return a stronger man. This land is my home."