Two young men have made headlines over their brazen confrontation of police officers in Lagos state.
By Henry Iheanacho
In a video making the round, the youths could be seen getting into a scuffle with two men of the Nigeria Police.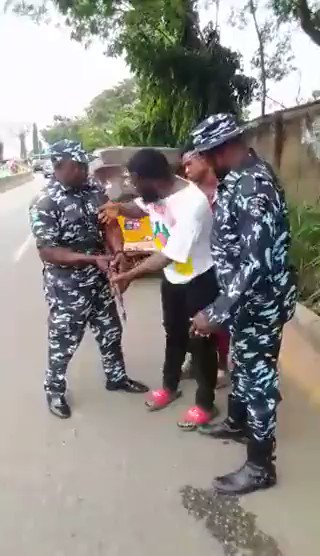 The incident happened in Meiran area of the state and it as because the officer had seized a phone which belongs to one of the guys.
They made attempts to dispossess one of the officers of his service weapon, which is a rifle
Labour Party Chairman In Lagos Working For Tinubu, Peter Obi Movement Alleges
As the policeman kept struggling to maintain a firm grip on his rifle, the guy became more aggressive and forcefully tried to snatch it, which resulted in the officer falling to the ground.
Watch video below: