Over 2,000 people have been confirmed dead following the powerful earthquake currently taking place in Morocco.
The rare earthquake struck late Friday night, September 8 killing hundreds of people and damaging buildings and villages in the North African country but continued to rage throughout Saturday.
Read Also:
Things Are Not Going Well For Us. We Need Your Blessings – Happie Boiz Tender Public Apology to Apostle Chinyere (Video)
DNA Evidence Sets Man Free After Spending 47 Years In Prison for R3pe He Didn't Commit (Photo)
According to a Saturday night update by the Ministry of Interior of Morocco, 2,000 people have been confirmed dead so far.
Morocco has now declared three days of mourning following the earthquake, the royal court has announced.
In a statement, the palace said national flags will be flown at half-mast.
The scary scenes of the earthquake's aftermath were shown on Moroccan television with many people staying outside fearing aftershocks.
In a video too shocking to believe, a good Samaritan saved a newlyborn baby from the rubble following an earthquake.
Doctors Without Borders (Medecins Sans Frontieres, or MSF) says it is prepared to respond to the earthquake in Morocco.
Avril Benoît, executive director of MSF-USA, said in a statement on Saturday that people who live in the affected region are "key to the initial response" when searching for survivors.
"Earthquake survivors often require medical care such as surgery or dialysis, which can be a challenge when local health systems are affected by a disaster. Restoring health services and providing essential supplies also can be a priority at this stage. Our response will depend on the needs that are assessed on site," she said.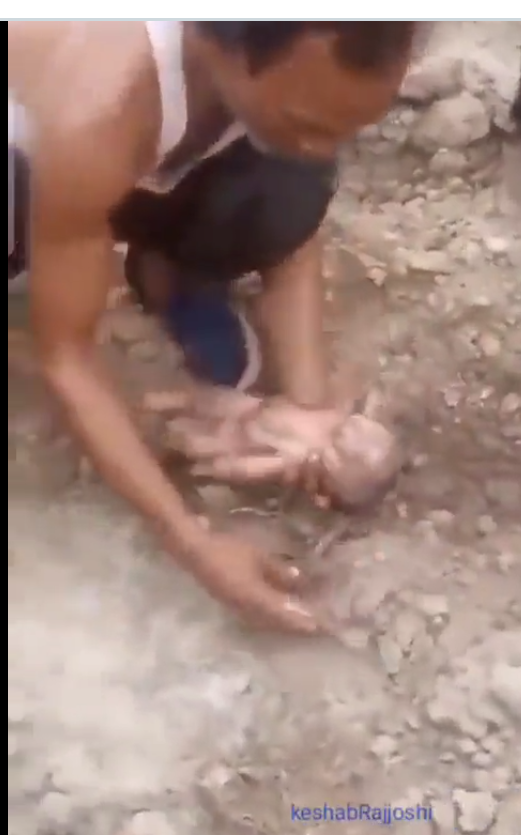 The U.S. Geological Survey said the quake had a preliminary magnitude of 6.8 when it hit at 11:11 p.m. (2211 GMT), with shaking that lasted several seconds. The U.S. agency reported a magnitude-4.9 aftershock hit 19 minutes later.
The epicenter of Friday's tremor was near the town of Ighil in Al Haouz Province, roughly 70 kilometers (43.5 miles) south of Marrakech.
The USGS said the epicenter was 18 kilometers (11 miles) below the Earth's surface, while Morocco's seismic agency put it at 11 kilometers (7 miles) down. Such shallow quakes are more dangerous.
Watch the videos below :