In the video, the bike man was seen on the tarred road been harassed by two Policemen while his bike was on the floor.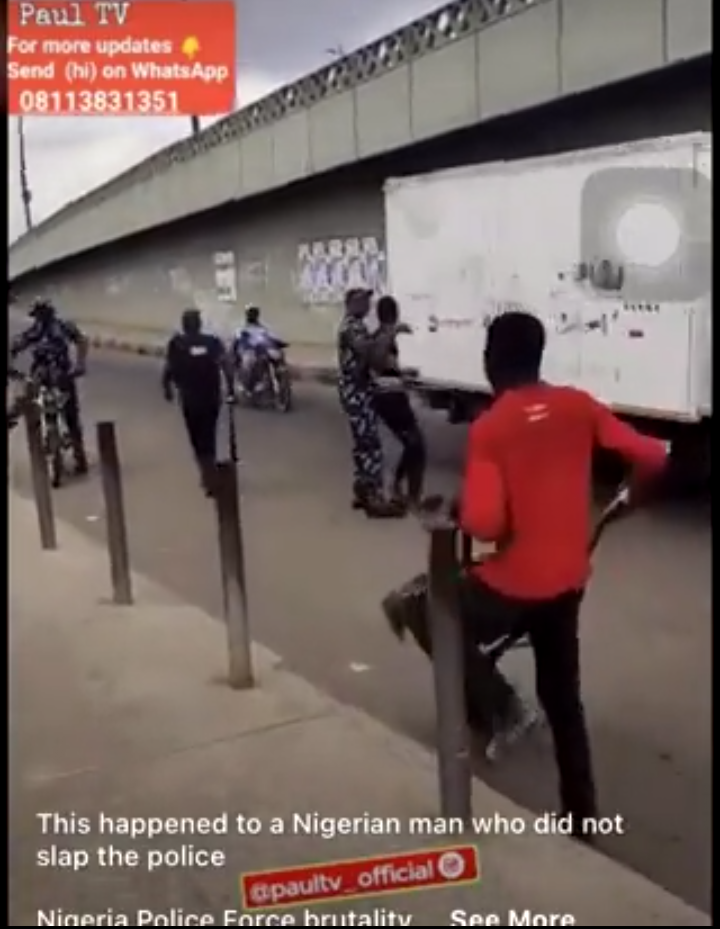 Why Ignoring Your Neck Pain Could Lead to Serious Health Problems
However one of them rushed and picked up his bike in an attempt to flee with it. As the young man struggled to avoid losing his bike, one of them broke his head. He was forced to let go off the bike, while the remaining policeman boarded a tricycle and followed suit.
The people around however urged the bike man to own them up
See the video below:
Let this video go viral ???? pic.twitter.com/OuVEQ3fZNm

— IDAN OF IDANS ???????????? (@ysmboboyorr) May 17, 2023