Elon Musk's owned SpaceX has officially launched its Starlink satellite internet services in Nigeria, making Nigeria the first Africa country to have Starlink.
By Abraham
Recall that SpaceX had announced back in May, 2022 that it had gained approval from the Nigerian government to begin operation in the country and on January 30, 2023, the company took to its official Twitter page to announce that Starlink is now Available in Nigeria.
Kano Residents Stone a Helicopter in President Muhammadu Buhari's Convoy During a Visit to the State (video)
In this article, I will be telling you everything you need to know about Starlink Internet, how much it costs to get it in your house or office in Nigeria and how to check if the service is available in your area.
What Is Starlink?
Starlink is a satellite internet constellation owned by SpaceX which has been providing high speed internet coverage for many countries around the world since 2019.
Difference Between Starlink and Regular Internet Services like MTN, GLO and others
Starlink uses satellitse to connect to the internet while internet providers like MTN, GLO, Airtel and other internet service providers we have in Nigeria offers ISP through copper telephone lines.
University Of Abuja Student Burns Down Her Hostel While Holding A Knife
Unlike regular internet service providers, Starlink is closer to its users and thereby reduces latency. Though to achieve this, Starlink requires many more satellites, as each satellite is only within sight of a ground station for a short time and believe me, SpaceX has launched as many satellite as possible to keep its service running at a very good level.
How To Check If Starlink Is Available In Your Area In Nigeria?
The good news is that Starlink seems to be available in every part of Nigeria, both in the rural areas. However, for you to check if Starlink service coverage is in your area, go to Starlink website and type in your address in the area provided for address and proceed as if you want to place an order for the Starlink kits.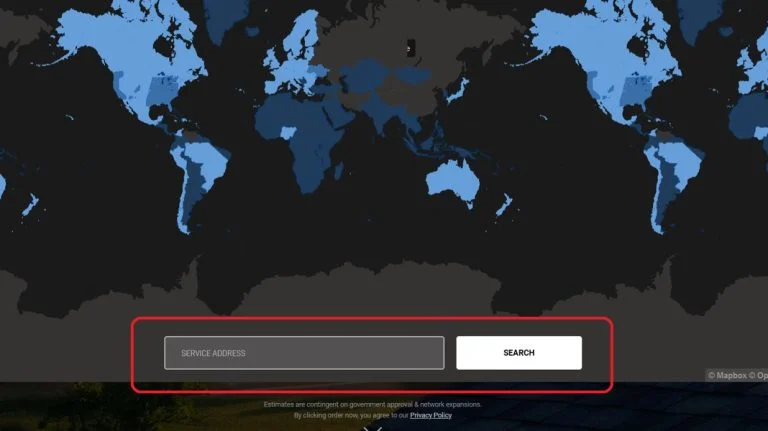 Starlink Internt Now In Nigeria: Check Price And Availability In Your Area
How Much is Starlink in Nigeria?
As at the time of writing this post, it costs NGN268,584 to acquire the Starlink kit in Nigeria, while the internet service costs NGN19,260 per month.
Angry Patient Throws Urine at Nurses Who Were Sitting in a Canteen 'Gossiping' after He Spent 4 Hours Waiting to be Attended to
Starlink is offering unlimited data cap at the stated price at the moment with a speed of 50 to 200Mbps across Nigeria. No contracts and with a 30-day trial period. Shipping times for the Starlink kit are currently estimated to be 1-2 weeks from order.
The Kit includes everything you need to connect to the internet including your Starlink, WiFi router, power supply, cables, and base.