The Imafidons are a Nigerian family of 7 living in England. Their father is Chris Imafidon and their mother is Ann Imafidon. Both parents are from Edo state who emigrated to England more than 30 years ago. They have 5 very intelligent children between them.
The family has achieved exceptional feats in the field of academic over the years that they have come to be known all over the world for their smartness.
Chris Imafidon
Chris Imafidon is a professor who made up his mind many years ago to train his children right and ensure that they have everything they need to excel in school. And this is exactly what he did. Imafidon has basically dedicated his entire life to raising genius people especially young kids starting with his children.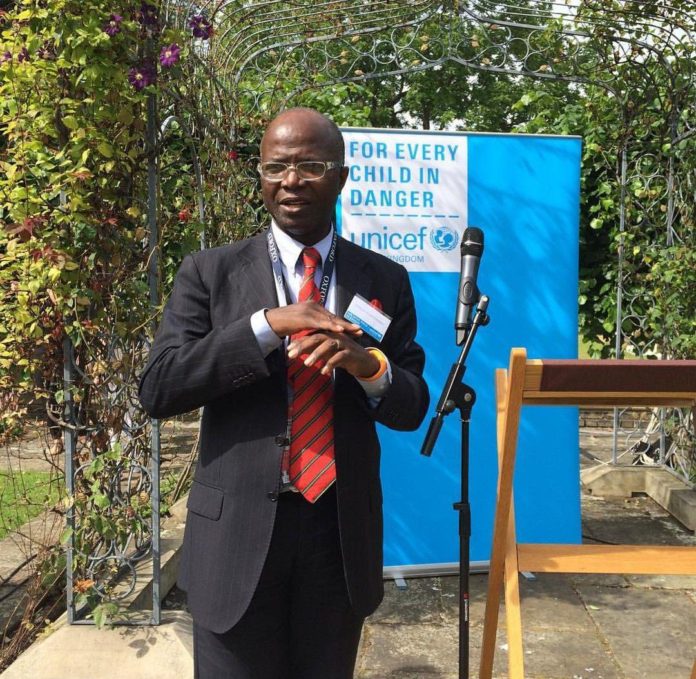 Imafidon is renowned to be a multi-award winning scientist who has had his works featured in top media outlets like CNN, BBC, Fox News, New York Times, Daily Mail and a host of others. In fact, Imafidon has been reportedly quoted and cited in more than 1,500 major media outlets all over the world.
The man's expertise is in developing young children into well-bred achievers in academics and other fields. Imafidon believes that with proper training every child can become a truly great achiever.
Read Also:
22-Year-Old Lady Accuses OPM Pastor Of Impregnating Her (Video)
Moment Woman Is Rescued by Police after Lover Chained Her Neck, Hands and Locked Her up in Filthy Bedroom for Days (video)
Now let us talk about the man's children. Chris Imafidon is apparently not a man who talks and never does. The man lives by his words. Having professed to be a man who spots and supports genius kids to grow into great achievers, Imafidon has shown that he is not just bluffing because his own children are also geniuses whom he has trained to excel well in school.
Imafidon's five children have done the family proud and we will now talk about their achievements.
Paula and Peter Imafidon
Paula and Peter Imafidon are twins and they are perhaps the most popular members of the Imafidon family. The reason is because of their incredible smartness and the record-breaking streaks they have had in England.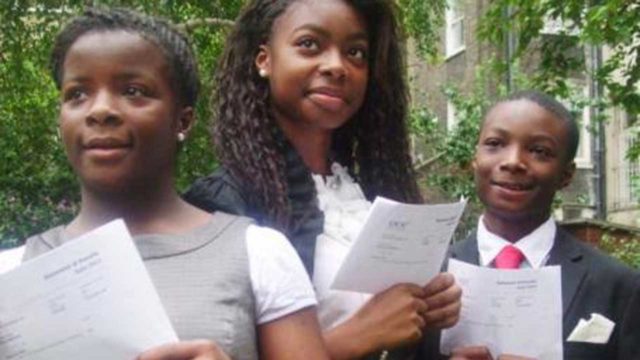 In fact, these two kids are considered to be the highest young achievers in Great Britain. At one point, they were even given the nickname "The Wonder Twins".
When they were just 9 years of age, Paula and Peter made history as the youngest children in British history to attend high school. That immediately gained them some popularity in England. Everybody wanted to know who these "Wonder Kids" were.
They kids became the youngest persons ever to have passed the University of Cambridge's advanced mathematics exam. They passed the exams after participating in the Excellence in Education program. The achievements made them even more famous around the world as child prodigies who have been blessed with incredible brains.
The twins set world records when they passed the A/AS-level math papers in England, a feat which set them apart permanently from any set of students in UK history.
Both children are aspiring musicians although Peter has said he will like to serve as Prime Minister one day while his sister Paula, wants to teach math.
The twins are also athletes. Peter is a 100m and 400m relay champion in London and Paula is county rugby champion.
Samantha Imafidon
Samantha Imafidon stunned the UK when she passed two high school-level mathematics and statistics exams at the very tender age of 6.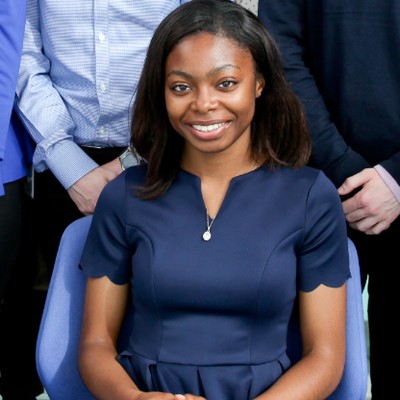 Samantha went on to become the youngest girl in the United Kingdom to ever attend secondary school at the mere age of 9. Just like her siblings she was towing the line of great excellence.
This young lady is also credited with being the one who had thoroughly mentored the twins, Paula and Peter, to pass their own test when they were also 6 years old.
Truly, the man Chris Imafidon and his wife, Ann Imafidon have done an enviable work in training their children and should be a strong example in how parents must raise their kids in the contemporary world.
Ann-Marie Imafidon
Ann-Marie Imafidon is the oldest child of the Imafidons. This young woman who is now 28 year old is incredibly talented. Ann-Marie who started her schooling at St Saviour Church of England Primary School in Walthamstow, London, was already speaking six languages by the tender age of 10.
Ann-Marie went on to become the youngest girl ever to pass A-level computing at the young age of 13.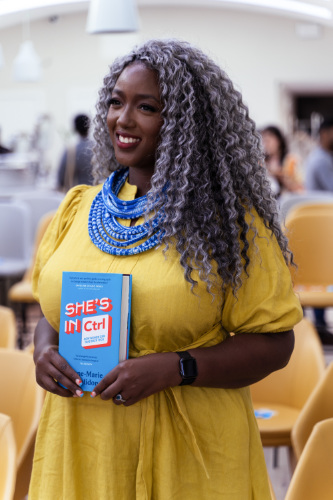 At the same age of 13, the young girl won a British Government scholarship to study mathematics at the very prestigious Johns Hopkins University in Baltimore, USA.
When she turned 15 years old, Ann-Marie gained admission to study for a degree program at the University of Oxford. Two years later at age 17, she had already started a master's degree at Oxford.
In 2010, when she was just 19 years old, Ann-Marie became the youngest person ever to graduate with a masters degree.
Because of her incredible success in academies, Ann-Marie was described as a "serial world record breaker" by the 'Higher Education Digest' in it's September 2011 edition.
Today, the young woman is doing very well for herself. In 2013, she launched and became the CEO of Stemettes. Stemettes is an outfit that is championing the work and participation of women in STEM (Science, Technology, Engineering And Mathematics).
For her work, Ann-Marie has been recognized by Her Majesty, Queen Elizabeth II as a Member of the Most Excellent Order of the British Empire, MBE.