American rapper, Takeoff, has been shot dead over a game of dice at a club in Houston, Texas.
By Deborah
The 28-year-old member of Migos, born, Kirshnik Khari Ball, was fatally shot at a bowling alley around Polk Street where he and Quavo were playing dice around 2:30am on Tuesday.
TMZ reports that a fight broke out over a misunderstanding, and someone opened fire, shooting Takeoff in the process.
In a video shared by the publication, Takeoff could be seen lying dead on the floor, while Quavo – wearing an orange top – rushes to his side and yells for help.
It was gathered that about a dozen law enforcement agencies responded to the scene of the incident. Two other persons were said to have been shot, but Quavo was unharmed.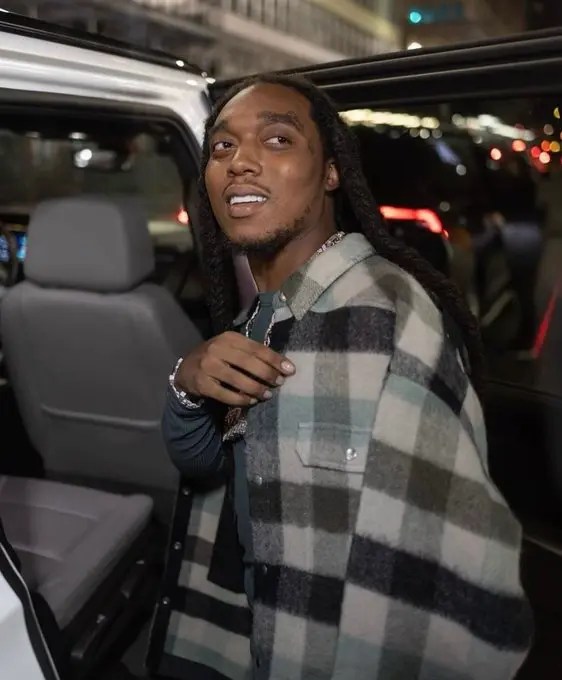 Houston police confirmed the incident in a statement shared on their official Twitter page.
Takeoff founded Migos in 2008 with his uncle, Quavo and cousin Offset. He was the youngest member.