American rapper, Offset is set to bless an up-and-coming Nigerian singer, Raybekah with a verse on her freestyle which trended online.
By Deborah
The talented artiste went viral months ago when a video of her freestyling with random words mentioned by her friends surfaced.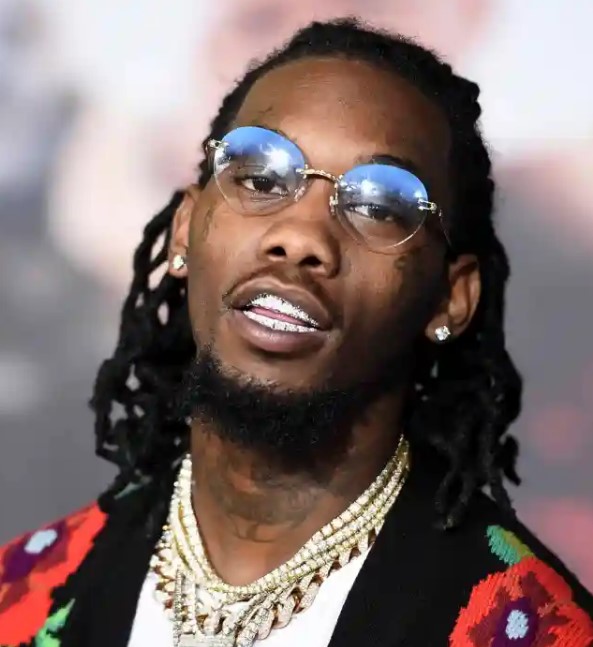 Raybekah recently got a DM from Offset on Instagram where he asked if she eventually turned the beautiful freestyle into a regular song.
"Did you ever make that song an official song," he asked while sending her a clip.
She posted a screenshot of the message on her IG page alongside a video of her being excited and screaming at her friends.
Popular South African Musician Costa Titch Slumps, Dies On Stage (Video/Photos)
According to Raybekah, she has already responded to his message but she did not reveal how the conversation progressed.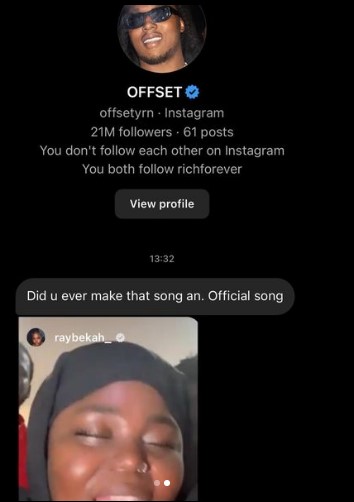 The artiste captioned; "@offsetyrn heyyyyy God oh, Omoooo I don Reply sharp sharp."
See the video below:
View this post on Instagram