A woman from California in the United States has awoken from a hypnosis to find herself in the Badagry area of Lagos State, Nigeria.
According to eyewitness reports, she was 'jazzed' by a Yahoo Boy but she has no idea how she left her country and landed in Nigeria.
Humans To Be Implanted With 6G Chips – Pekka Lundmark
In a video making the rounds on social media, she could be seen on the streets moments after regaining consciousness.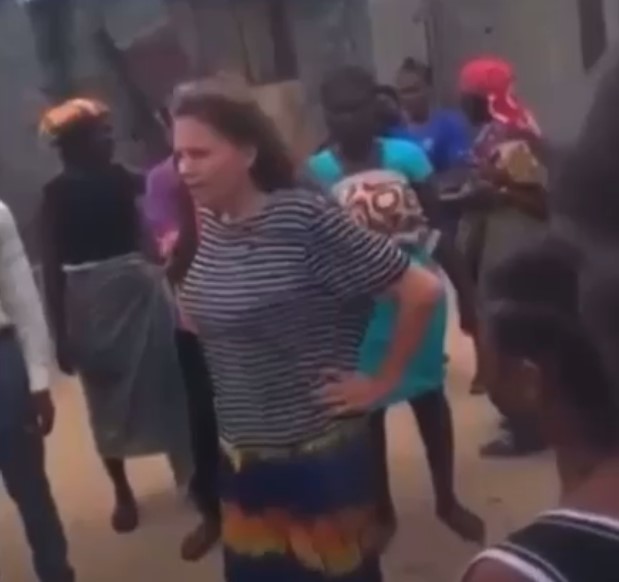 She was said to have been camped by the boy in his house in Badagry, and fight broke out after she grabbed him and demanded to know how she got to his house. Residents intervened and the duo were taken to the Baale.
Trending Photos and Videos of a Local Government Chairman's Convoy in Kano State 
In the video, an elderly woman could be seen asking her if she can remember the phone number of any friend or family member so that they can be contacted.
See the video below:
View this post on Instagram