By Henry Iheanacho 
A funny video which surfaced online shows the moment a dog cried out in lamentation after a Veterinary doctor showed up for its treatment.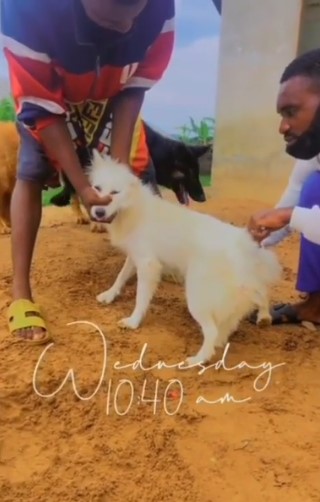 The white dog that needed to receive injection spotted the Veterinarian's car and she immediately started barking in opposition of his presence.
Ex-security Officers Share Video after Arriving Safely in Cyprus to Further Their Education 
Other dogs who are said to be afraid of injection could be seen circling the car which they also recognised from afar.
The dog tried to run away from taking the injection but she was held down by the owner as the veterinarian injected her.
View this post on Instagram