A baby was rescued from a hot car earlier this week after the kid's family accidentally left the keys in the vehicle in Texas, USA.
Read Also:
Protesters Storm Swedish Embassy in Baghdad and Set it on Fire in Retaliation for Plans to Burn Quran in Sweden(Videos)
"If You Die Today, your Next of Kin Does not Have Access to your Money" – Man Exposes Nigerian Banks 
Footage of the rescue taken by a bystander shows the scene unfolding in the parking lot in Harlingen, which is in the southern part of Texas.
A crowd can be seen surrounding the vehicle, working together to smash the front windshield with various instruments.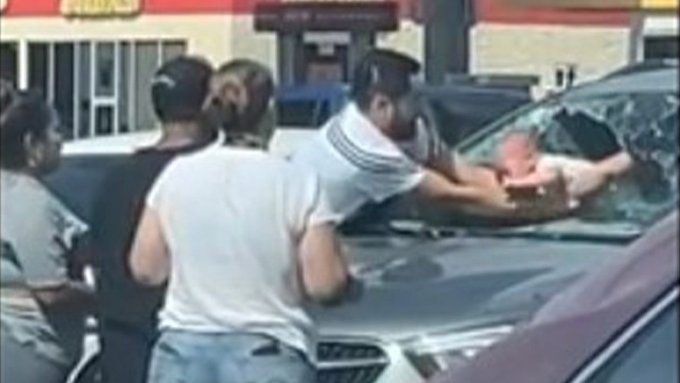 It was not clear how long the child was in the vehicle before being rescued. According to the National Highway Traffic Administration, it takes just 10 minutes for a car to heat up by 20 degrees.
Children's body temperature rises three to five times faster than adults. When children are left in a hot vehicle, the situation can quickly become dangerous.
See the video below:
Dramatic video shows a desperate father using any means necessary to rescue his baby from a hot car in Harlingen, Texas. pic.twitter.com/CSayzL1g6R

— Все тот же Майор (@Toxic_alien_0) July 23, 2023