Former militant leader, Asari Dokubo has raised a private "army" which he said will be working for President Bola Tinubu.
Read Also:
Dramatic Moment Dad Smashes Windshield to Rescue His Crying Baby after Forgetting key Inside the Car(video)
"If You Die Today, your Next of Kin Does not Have Access to your Money" – Man Exposes Nigerian Banks 
Dokubo who addressed the militants from his balcony just after returning from a hajj trip to Saudi Arabia, stated that anyone who seeks Tinubu's downfall will fall. He also warned that those who "do anyhow" will "see anyhow".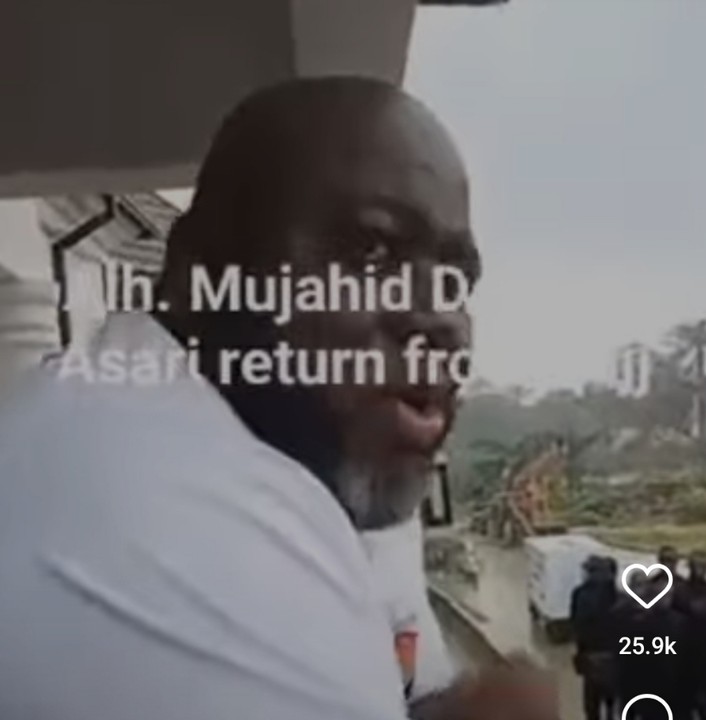 He said;
"Whatever the enemies are planning, they will fail. I am not a ghost. I just come Saudi Arabia (I just returned from Saudi Arabia). We are here. We work for President Ahmed Bola Tinubu and he will succeed. Anybody who is planning for him to fail, that person already failed.
"We are not competing with anybody. We have never competed with anybody. It is turn by turn. It is Jagaban turn, so, wait for your turn. If you do anyhow, you see anyhow."
See the video below:
View this post on Instagram