A Caucasian lady has sparked massive reactions after she revealed that her boyfriend put her on monthly allowance of 10,000 Pounds.
By Henry Iheanacho
She made this known during a street interview with a content creator while being asked about the expensive jewelry she wore.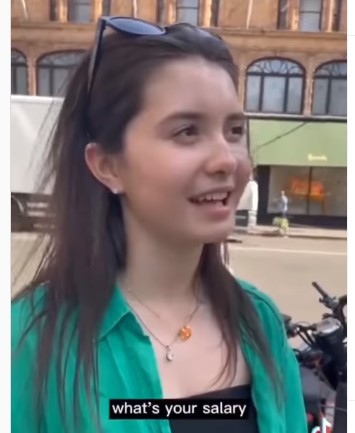 She wore a diamond wristwatch the the interviewer asked how much she bought it, but she said it was a gift from her man for her birthday.
When asked what is her take home salary at the end of the month, she revealed that she does not work.
Heartbroken Young Boy Cries Non-stop Till He Passes out (Video)
The young woman further said that he sends 10,000 Pounds (N8,100,000) to her every month and she does not need to work.
See the video:
View this post on Instagram