By Henry Iheanacho 
A Nigerian lady stormed a branch of her bank to create a scene after N750,000 was allegedly deducted from her account.
In a video circulating on social media, she could be seen causing chaos in the banking hall as customers watched in disbelief.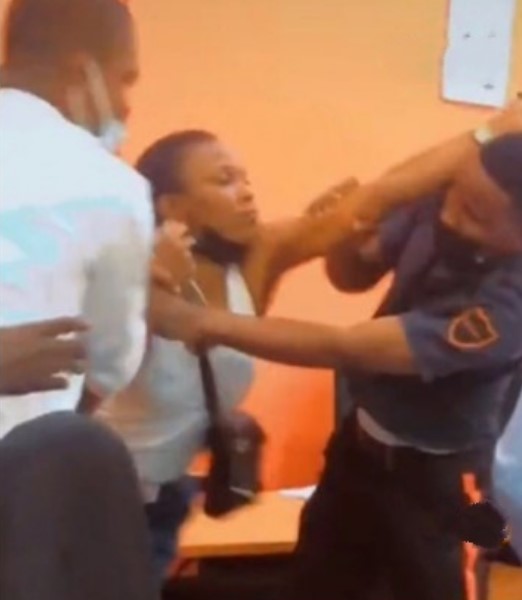 She climbed the counter and accosted the operations manager sitting at the back of the teller section.
Some bank officials and security guards tried to restrain her but she resisted and fought them off before the clip ended.
Watch the video below:
View this post on Instagram