A Nigerian man moved to emotions by his wife's gesture towards him on his birthday nearly burst into tears.
By Henry
She surprised him by organising a pleasant gift giving session when he was at home and he was completely taken aback.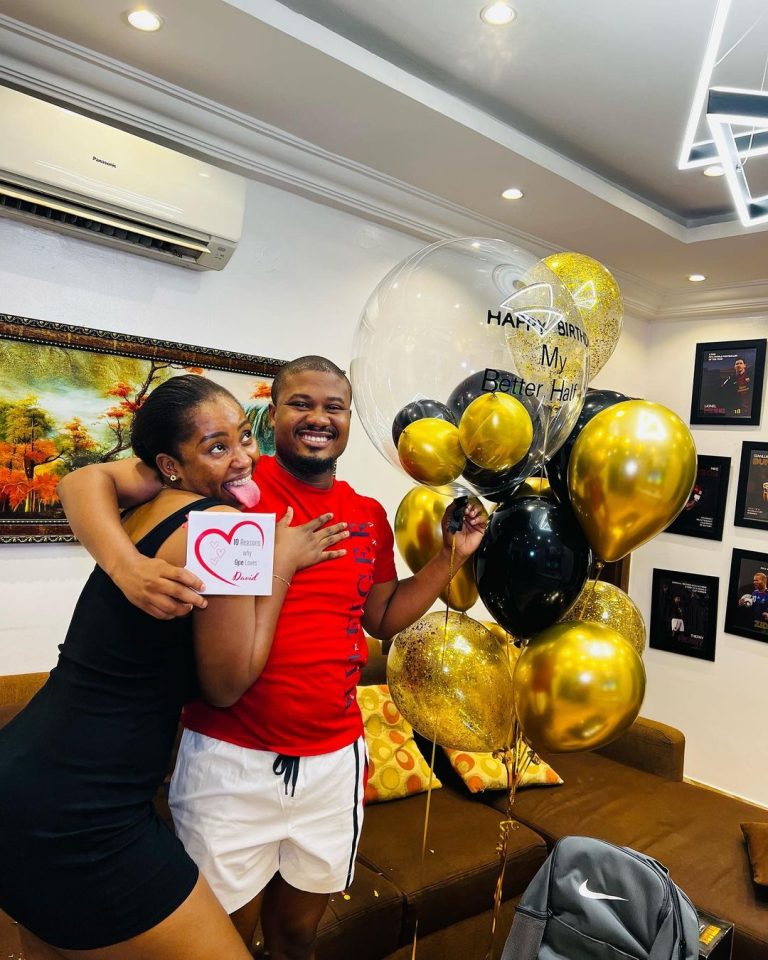 A video which surfaced online shows when she walked into the house to meet her man sitting on the sofa in the living room.
The moment she walked in, he started smiling from cheek to cheek and fought back the tears that were threatening to drop from his eyes.
She got him a birthday card and colourful baloons with the words; 'Happy Birthday My Better Half.'
23-year-old Nigerian Reportedly Languishing in Dubai Jail after He Was Wrongfully Arrested While Buying Groceries
When he was able to gather himself, the husband and wife took some cute poses as he held his birthday present.
Watch the video below:
View this post on Instagram