A man felt confident that his MacBook Pro would remain functional after putting it in water because it is water-proof, but he ended up being disappointed.
By Henry Iheanacho
He put it to the test by dipping his laptop inside a swimming pool while being recorded by friends.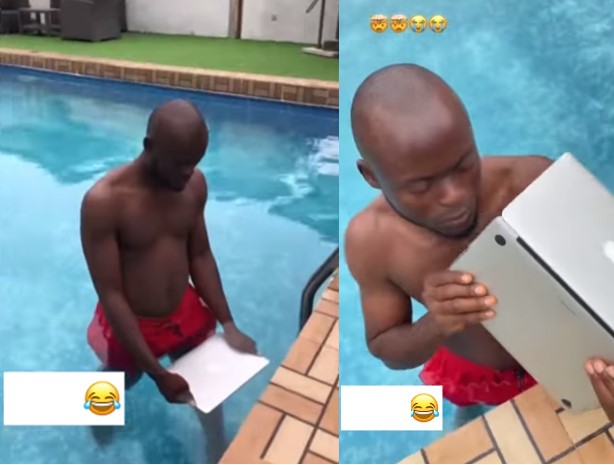 After a few moments, the guy brought it out and was optimistic that it would still be working, but when he put the MacBook on, it was not responding.
Young Armed Robbers Terrorizing Community In Abia State Caught And Paraded (Video)
His friends started laughing at him and he tried to get the device to work by hitting it but he was not successful.
See the video below:
View this post on Instagram