A South African couple were brutalised by security guards at a shopping mall because they engaged in intimate relations inside the building.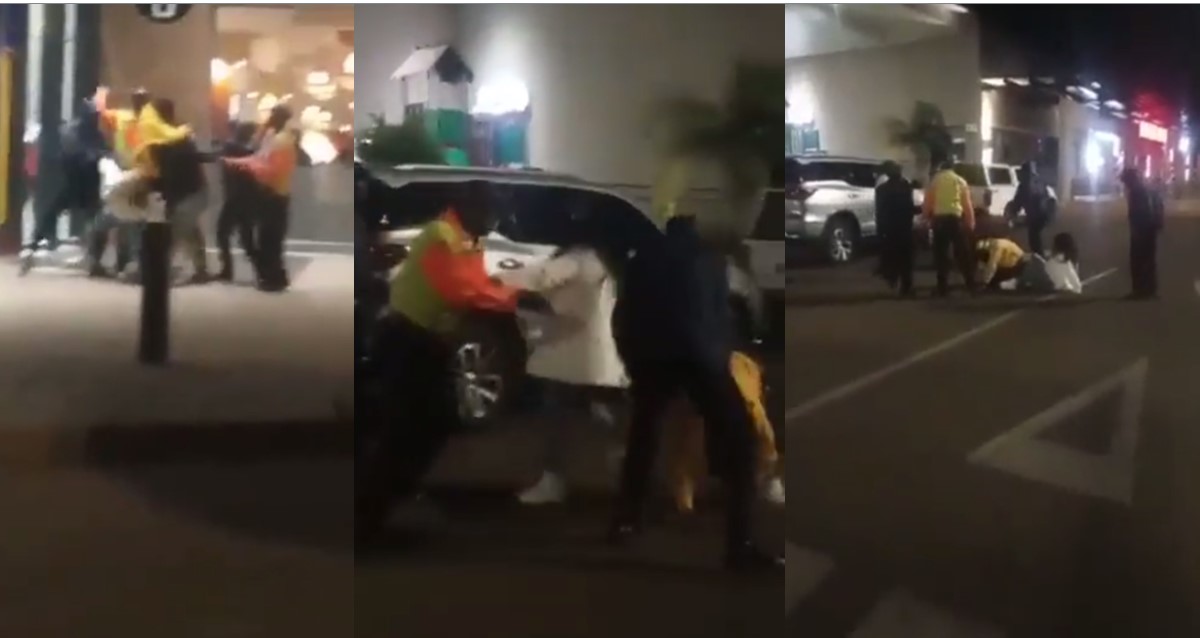 It was gathered that a young man and his girlfriend took off their clothes in a section of the mall to get down but they were caught by one of the security men who called the attention of his colleagues.
By Henry Chigbo
A trending video captured the moment, the guards teamed up and pounced on both the girl and her boyfriend without any mercy.
Read Also:
Woman Who 'married' An AI Chatbot Is Open To Finding Love In The Real World
Russian Military Used Children As Human Shields Killing 136 – UN Report
The clip was shared on Twitter by @MulaudziTaylor after another tweep said; "That Video of Thavhani Mall Security Beating BF and For having sxxx in the mall is dusting me."
It generated mixed reactions on social media as people felt the assault was extreme, with particular condemnation of attack on the girl.
See the clip below:
— No One Cares .. ???? (@MulaudziTaylor) June 22, 2023