A video which has gone viral online shows two motorists engaging in a show of force during an altercation in public.
They smashed each others car one after the other and it attracted a huge crowd that watched in amazement.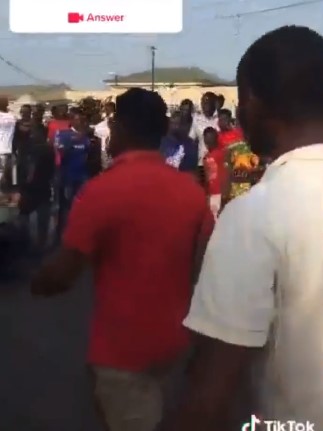 Although it is not clear what led to the fracas, the men were evidently pissed at themselves and decided to exert the rage on the vehicles.
Lady Fights off Armed Policemen, Stops Them from Whisking Away Her Boyfriend 
In the clip, one who wore white could be seen smashing the windows and windscreen of a man driving a truck.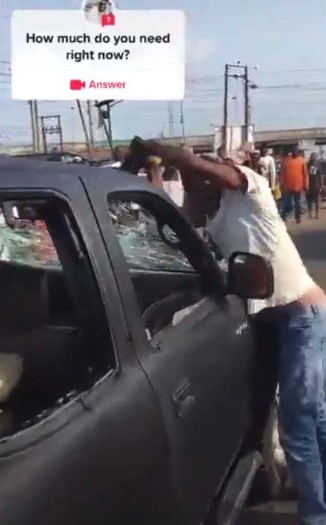 In retaliation, the man in the truck stepped down and used an object to smash the other guy's Toyota.
See the video below:
View this post on Instagram