A video showing the moment a young man stormed an abortion clinic his pregnant girlfriend visited, has surfaced on social media.
By Henry Iheanacho
When he reached the clinic, he was not allowed into the building so he stayed outside and started screaming pleas for his babe to hear.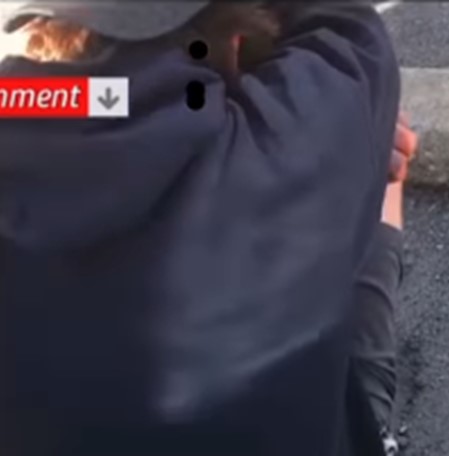 The boyfriend broke down in tears and begged her not to abort their unborn child, but it seems she eventually went through with the procedure.
A part of the clip showed when he sat down in the car park and was being consoled by bystanders who witnessed the drama.
US School District Announces Return of Corporal Punishment for Students 
He cried bitterly about his babe's decision to remove their kid, saying that he intended to be a good father.
Watch the video below:
View this post on Instagram
Read some comments from social media users…
leticia_emefa; Not African Men
originalblackdiamond; So sad but ultimately he's not the one that will carry the baby and give birth. He should move on and find someone else
i_am_zhee; It doesn't hurt any man please
ola_mii_ti_de; Nigerian men left the group chat
nhyira_regina; Whilst some African men want their babies been aborted
foreverthick34; Am not saying anything because behind close door we don't know how he treat her at all. Maybe she knew he would not help her if she have it. For a women to not want her baby 99% of the time it is because the man she is dealing with is not reliable at all and she know one she have this child she is on her own.