A suspension bridge in India's western Gujarat state has collapsed, killing at least 40 people and leaving dozens critically injured, government officials have confirmed.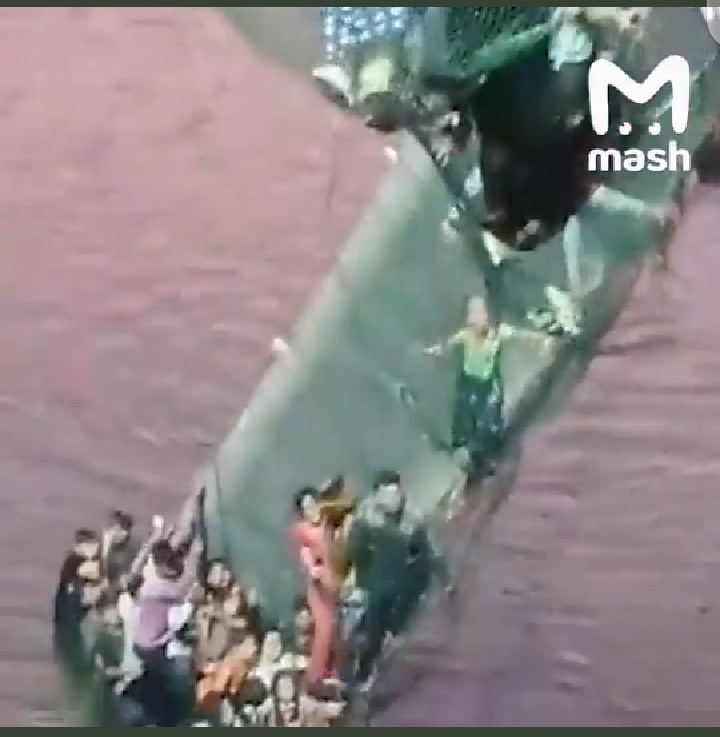 A state minister said at least 30 people were critically injured and some people are still missing, according to an official at a hospital where victims have been taken.
Cocaine Packaged as Tablets of Bathing Soap Intercepted at Enugu Airport (photos/video)
Hundreds of people fell into a river when the bridge collapsed on Sunday. More than 400 people were on the bridge in the town of Morbi at the time and were plunged into the Machchu River, local TV channel Zee News said.
Footage broadcast by the TV channel showed dozens of people clinging on to the cables of the collapsed bridge as emergency teams sought to rescue them.
Singer, Tems Causes A Stir With Her Dance Moved During Performance At Recent Event (Videos)
The 230-metre historic bridge was built during British rule in the 19th century. It had been closed for renovation for six months and was reopened for the public five (5) days ago.
See the video below: