By Henry Iheanacho 
A pretty young lady has opened up on how she ended up in a relationship with a homeless man she took off the streets.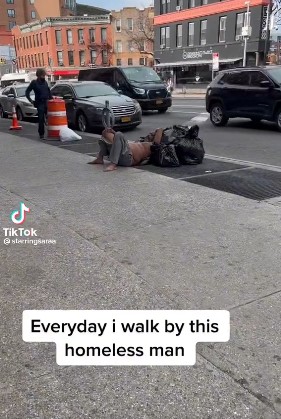 She shared a video documenting their love story, starting from where and how they met on the streets.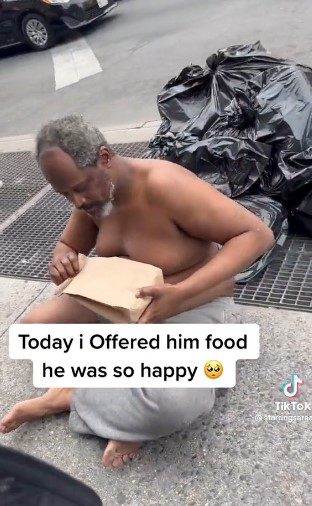 The lady simply known as Sara said she often spots him lying down at a particular area she passes daily, so one day she offered him food and he was really happy.
The young woman took pity on him, went back to the same spot and decided to take him home so he could sleep on her extra bed.
Russian Soldier's Wife 'Tells Him to Rape Ukrainian Women' in Sickening Phonecall to Front Line 
However, fate had bigger plans for them as Sara ended up falling in love with him after spending some time together.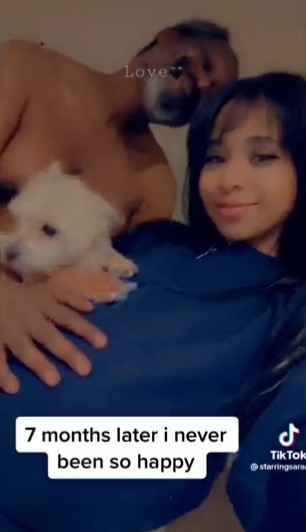 They are now expecting child together as she is seven months pregnant. The ending part of the video shows her rocking a baby bump which the man rubbed gently.
Watch the video below: