WhatsApp is now rolling out the 'companion mode' feature to iPhones. The feature, which was released for Android smartphones last year, allows users to link an existing account to more iOS devices.
First spotted by WABetainfo, and confirmed by Apple on the App Store, the update "Version 23.10.76" brings the Companion Mode to iPhones. It also brings along other features and they will be rolled out over the coming weeks to iPhone users. Here's the changelog.
You can now use WhatsApp on multiple phones. To link an iPhone as a companion, tap the "link this device" option on the phone number registration screen.
You can now save important messages for later when using Disappearing Messages. Long press on a message and choose "Keep" to get started.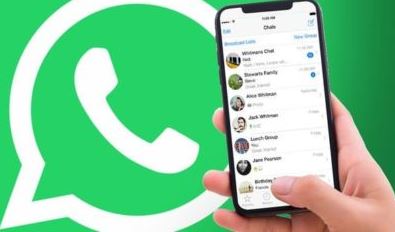 Added new text overlay tools for Status including updated fonts and background colours
GIFs will now play automatically without having to tap them.
Add a WhatsApp call link to the iOS Calendar app by selecting "Add to Calendar" when you create a call link from the Calls Tab.
How DNA Identified Australian Man As Escaped US Fugitive Who Murdered His Parent
What is WhatsApp Companion Mode
WhatsApp Companion Mode feature is essentially an extension of the Linked Devices feature that allows users to link their WhatsApp account with other devices such as laptops and desktops to access chats. With the Companion Mode, users can now link up to four smartphones – iPhones in this case – to receive chats and call notifications without logging out from the primary device.
With this feature, users can link up to four devices simultaneously, meaning they can connect up to four iPhones to their WhatsApp accounts.
How to use WhatsApp on multiple iPhones
To use one iPhone account on multiple iPhones, you have to link WhatsApp via a QR code. The process is largely the same as the one used to link iPhone WhatsApp with WhatsApp on your PC. In order to link multiple iPhones to your main iPhone, go to 'Settings' and tap on 'Linked Devices'.
Woman Obsessed With Murder TV Shows And Books, Killed Victim 'Out Of Curiosity'
A QR code will appear which you can scan via another iPhone and pair the device with the same WhatsApp account. Once the two devices are linked together, all the messages, notifications and calls will appear on both iPhones.
Culled from TIMESOFINDIA