A woman in South Korea, 23, obsessed with books and TV shows about murder, hatched a real life plot to kill and dismember a victim found online "out of curiosity" of taking a life herself, authorities said.
Nak3d Man Climbs on Altar of St. Peter's in Vatican to Protest Ukraine War (photo)
Jung Yoo-jung, 23, was arrested on Wednesday and confessed to the killing, according to Busan police, The Chosun Ilbo reports. She was indicted for the deadly stabbing on Friday. A police spokesman shared the grisly details of Jung's alleged crime, adding that while she "feels sorry for what she did," authorities are "conducting tests to see if she is a psychopath."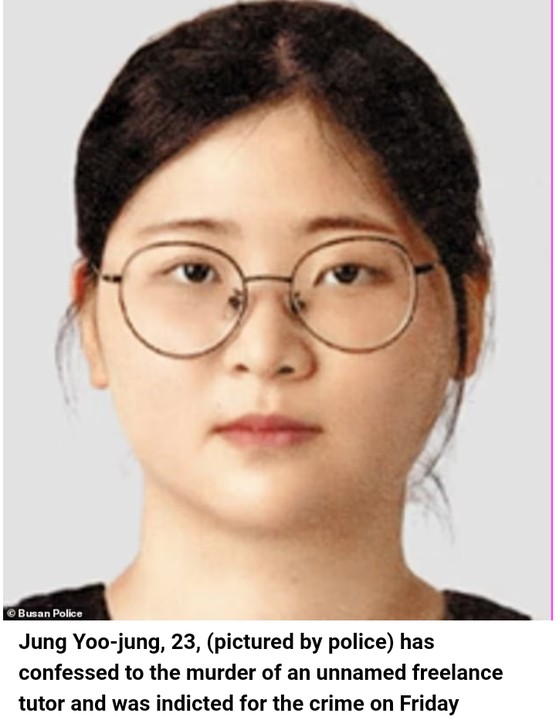 "Jung was found to have premeditated the crime driven by a desire to kill someone after she became obsessed with murder from TV programs and books," the spokesperson added. Investigators believe that in the months leading up to the attack, Jung had taken out books on crime from a library and watched true crime TV shows. She'd also allegedly searched online for how to hide a body.
HOW SHE PULLED IT OFF
Police say she found her victim through an app designed to connect parents with school tutors, posing as the mother of a ninth-grader who needed help learning English. Authorities say Jung then arranged to send her daughter to the home of the victim—identified only as a female college student and freelance tutor in her 20s—for a consultation.
Instead, Jung bought a school uniform and went herself to the tutor's house in the Geumjeong District of Busan on May 26, according to JoongAng Daily. Posing as a school student, Jung then entered the victim's home and stabbed her to death with a knife, police allege. "Jung is short, and with the uniform on, the victim probably mistook her for a middle-school student," the police spokesman said.
India Train Crash Death Toll Rises above 230 with 900 Injured in World's Deadliest Train Disaster in 20 Years (photos)
After killing the tutor, Jung allegedly proceeded to a store to buy bleach and trash bags before returning to dismember the body. Authorities say she then called a taxi and took some of the victim's body parts in a suitcase to a remote woodland area by the Nakdong River. The taxi driver reportedly became suspicious about Jung going into the bushes with a suitcase after midnight, and later contacted the police.
REMAINS OF THE VICTIM'S BODY FOUND AT JUNG'S HOME
"In order to make it look like the victim had disappeared, Jung kept the victim's mobile phone, ID card and wallet, attempting to commit a perfect crime," police said. When questioned by police, Jung initially told officers she had accidentally killed the victim in an argument. She later confessed after investigators found inconsistencies in her story and her family encouraged her to come clean, reports say.
More remains of the victim's body were found at Jung's house, according to police.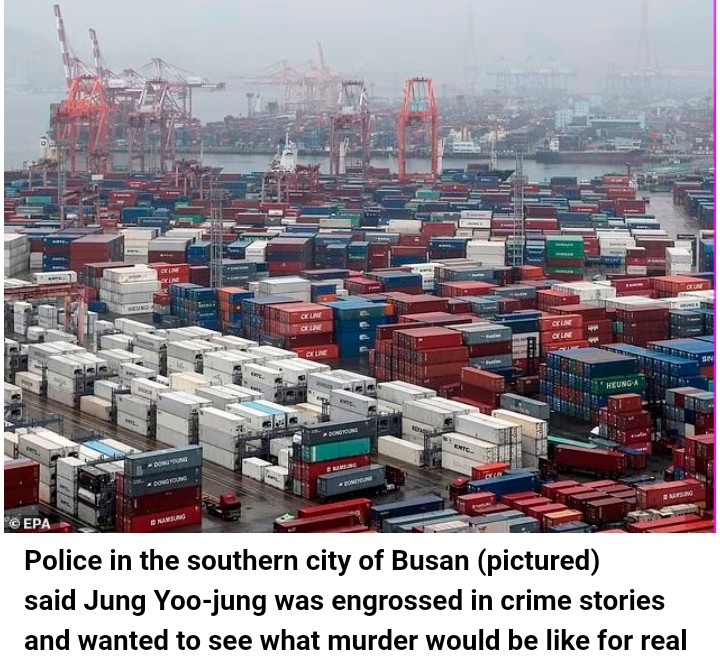 Source: Nairaland