The wife swapping tradition has existed for centuries amongst the Ovahimba and Ovazemba tribes of Northern Namibia.
According to the demands of this culture, a husband can allow his wife to sleep with any male visitor that chooses to spend the night in their home.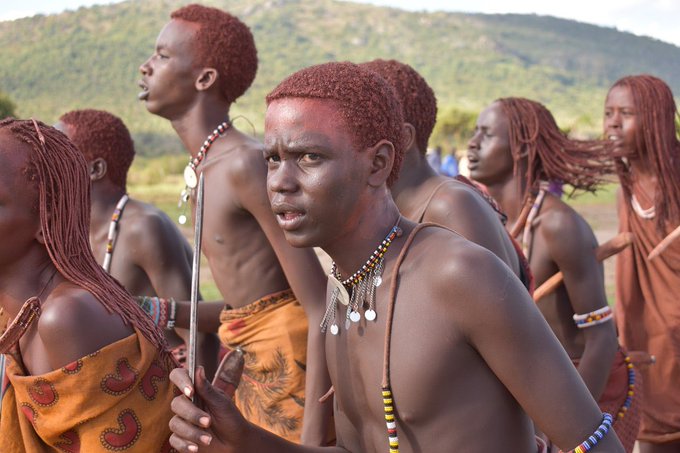 When a male visitor comes with his own wife, he can reach an agreement to exchange wives for the night.
Within the Northern Namibian tribes, the men are the heads of their families and they possess more rights than the women.
These men make most of the decisions, while the women are left with the tasks of procreating, feeding and taking care of the home.
The women see nothing with this tradition and do not mind giving themselves to other men.
Some women also offer girlfriends to their husbands, if there is a need to. They consider it to be a sign of friendship.
The people continued to practise it because of the belief that it strengthens friendships and reduces incidents of promiscuity.
Officers Slap Driver and Drag Steering Wheel with him While Passengers Cry out in Terrorr (video)
Many Ovahimba couples also engage in swapping because they seek to add variety to their regular sex lives or to also satisfy their curiosity. For others, they simply get involved because they see it as a healthy outlet through which they can strengthen their relationships.
Culled from @Africanfacts